Zip Zip Hooray! is a 1965 Looney Tunes cartoon, cut down from the 1962 pilot Adventures of the Road-Runner.
Plot
Ralph Phillips and his friend are watching Wile E. Coyote and Road Runner on television. The coyote suspends his chase to explain why he wants to catch the speedy bird.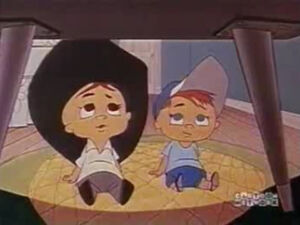 Notes
Ad blocker interference detected!
Wikia is a free-to-use site that makes money from advertising. We have a modified experience for viewers using ad blockers

Wikia is not accessible if you've made further modifications. Remove the custom ad blocker rule(s) and the page will load as expected.