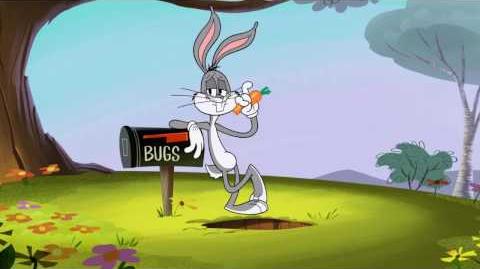 There are two theme songs to Wabbit: A Looney Tunes Production/New Looney Tunes.
Season 1 Theme Song Lyrics
Goin' down the rabbit hole
Where we're going, no one knows
Obstacles round every bend
Let's see where the tunnel ends!
Notes
Ad blocker interference detected!
Wikia is a free-to-use site that makes money from advertising. We have a modified experience for viewers using ad blockers

Wikia is not accessible if you've made further modifications. Remove the custom ad blocker rule(s) and the page will load as expected.