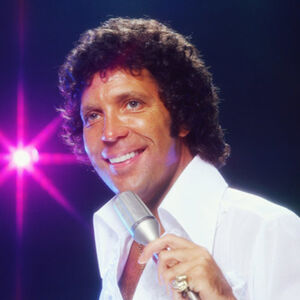 Tom Jones (born June 7, 1940) is a Welsh singer. He is an international pop star. His hits include "What's New Pussycat", "She's a Lady", and "It's Not Unusual".
Looney Works
He sang "The Ballad of Duck Dodgers", the theme song to the series Duck Dodgers, and also appeared in the "Talent Show a Go-Go" segment of its seventeenth episode.
Ad blocker interference detected!
Wikia is a free-to-use site that makes money from advertising. We have a modified experience for viewers using ad blockers

Wikia is not accessible if you've made further modifications. Remove the custom ad blocker rule(s) and the page will load as expected.