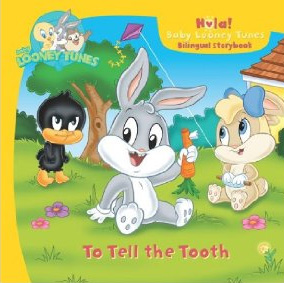 To Tell the Tooth is a book in the Baby Looney Tunes Storybook Treasury set. It was first published in 2010 by Vision Street.
Plot
When Baby Bugs' tooth falls out and he gets money from the tooth fairy, Daffy becomes jealous, since he doesn't have teeth and wants money.
Ad blocker interference detected!
Wikia is a free-to-use site that makes money from advertising. We have a modified experience for viewers using ad blockers

Wikia is not accessible if you've made further modifications. Remove the custom ad blocker rule(s) and the page will load as expected.