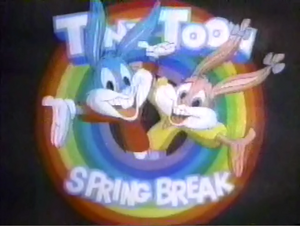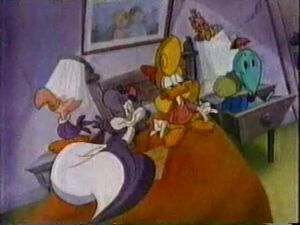 Tiny Toons Spring Break Special is a special featuring Tiny Toon Adventures characters.
Plot
The gang goes to Florida for spring break. Elmyra hunts after the Easter bunny, thinking it's Buster. She gets help from Tommy Lee Jones (as his Fugitive character) to help track him down. Plucky attempts to sell his latest invention, the Tan Master 2000, but for most of the story attempts to track down the girl of his dreams, whom he saw on the beach.
Ad blocker interference detected!
Wikia is a free-to-use site that makes money from advertising. We have a modified experience for viewers using ad blockers

Wikia is not accessible if you've made further modifications. Remove the custom ad blocker rule(s) and the page will load as expected.