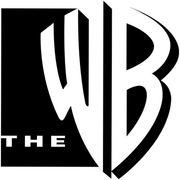 The WB Television Network (commonly shortened to The WB and short for Warner Bros.) was a broadcast television network in the United States, that was launched on January 11, 1995 as a joint venture between the Warner Bros. Entertainment division of Time Warner and the Tribune Broadcasting subsidiary of the Tribune Company, with the former acting as controlling partner.
Chuck Jones
'
Michigan J. Frog
is the official mascot of The WB from 1995 to 2006 with special appearances from
Bugs Bunny
and
Daffy Duck
.
List of cartoons
All of these cartoons aired on Kids' WB!
List of compilations
See Also
Gallery
Videos