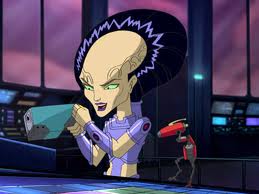 The Menace of the Mastermind is the eleventh episode of Loonatics Unleashed. It first aired on February 18, 2006.
Plot
The Loonatics find themselves at odds with an old adversary of Tech's: Mallory Mastermind. When Mallory escapes from prison, she has eyes set on revenge against Tech. Tech must use all of his brain power to defeat her.
Ad blocker interference detected!
Wikia is a free-to-use site that makes money from advertising. We have a modified experience for viewers using ad blockers

Wikia is not accessible if you've made further modifications. Remove the custom ad blocker rule(s) and the page will load as expected.