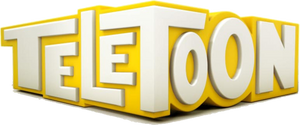 Teletoon (stylized as TELETOON) is a Canadian English-language channel owned by Corus Entertainment that broadcasts animated programming. Its name is a portmanteau of "television" and "cartoon". Teletoon currently operates two timeshift feeds running on Eastern and Pacific schedules. Télétoon is its French-language equivalent.
Looney Tunes Programs Broadcasted on Teletoon
Ad blocker interference detected!
Wikia is a free-to-use site that makes money from advertising. We have a modified experience for viewers using ad blockers

Wikia is not accessible if you've made further modifications. Remove the custom ad blocker rule(s) and the page will load as expected.