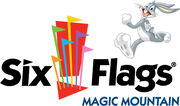 Six Flags Magic Mountain
is a
Six Flags
theme park located in Valencia, California, north of Los Angeles.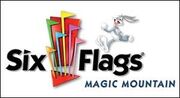 Known for its high-thrill roller coasters, Six Flags Magic Mountain has been a favorite for thrillseekers around the world.
The park features DC Comics and Looney Tunes characters, with permission from Warner Bros. Many rides have been rethemed to fit the characters.
Ad blocker interference detected!
Wikia is a free-to-use site that makes money from advertising. We have a modified experience for viewers using ad blockers

Wikia is not accessible if you've made further modifications. Remove the custom ad blocker rule(s) and the page will load as expected.