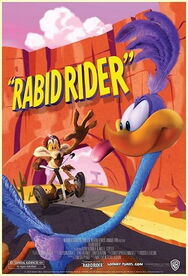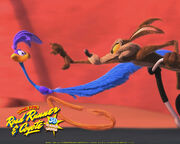 Rabid Rider is a 2010 computer-animated short, starring Wile E. Coyote and Road Runner. It was paired with the film Yogi Bear (2010).
Plot
Wile intends to use an ACME Hyper Sonic Transport to catch The Road-Runner, but the transport has inherent problems of its own.
Gallery
Cite error: <ref> tags exist, but no <references/> tag was found
Ad blocker interference detected!
Wikia is a free-to-use site that makes money from advertising. We have a modified experience for viewers using ad blockers

Wikia is not accessible if you've made further modifications. Remove the custom ad blocker rule(s) and the page will load as expected.