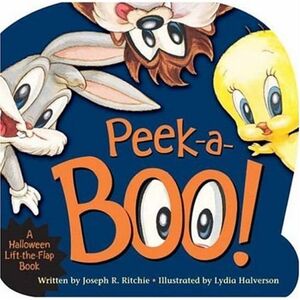 Peek-a-Boo! is a 2004 Halloween Lift-the-Flap book from Candy Cane Press. It was written by Joseph R. Ritchie and illustrated by Lydia Halverson.
Plot
Can you guess which Baby Looney Tunes character is under each mask?
Ad blocker interference detected!
Wikia is a free-to-use site that makes money from advertising. We have a modified experience for viewers using ad blockers

Wikia is not accessible if you've made further modifications. Remove the custom ad blocker rule(s) and the page will load as expected.