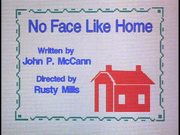 No Face Like Home is a Slappy Squirrel short.
Synopsis
Slappy decides to get an extreme makeover to prepare for her cartoon comeback. Walter Wolf, however, decides to sabotage her plastic surgery.
Trivia
This marks the last use of the original Slappy Squirrel Theme.
Slappy's Wilford Brimley joke is a reference to the film Cocoon.