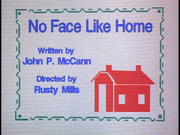 No Face Like Home is a Slappy Squirrel short.
Plot
Slappy decides to get an extreme makeover to prepare for her cartoon comeback. Walter Wolf, however, decides to sabotage her plastic surgery.
Notes
This marks the last use of the original Slappy Squirrel Theme.
Slappy's Wilford Brimley joke is a reference to the film Cocoon.
Ad blocker interference detected!
Wikia is a free-to-use site that makes money from advertising. We have a modified experience for viewers using ad blockers

Wikia is not accessible if you've made further modifications. Remove the custom ad blocker rule(s) and the page will load as expected.