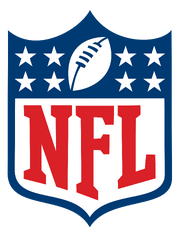 The National Football League (NFL) is a professional American football league that constitutes one of the four major professional sports leagues in North America. It is composed of 32 teams divided equally between the National Football Conference (NFC) and the American Football Conference (AFC). The highest professional level of the sport in the world, the NFL runs a 17-week regular season from the week after Labor Day to the week after Christmas, with each team playing sixteen games and having one bye week each season. Out of the league's 32 teams, six (four division winners and two wild-card teams) from each conference compete in the NFL playoffs, a single-elimination tournament culminating in the Super Bowl, played between the champions of the NFC and AFC. The champions of the Super Bowl are awarded the Vince Lombardi Trophy. Various other awards exist to recognize individual players and coaches. Most games are played on Sunday afternoons; some games are also played on Mondays and Thursdays during the regular season. There are games on Saturdays during the first two playoff weekends. Sometimes, there are also Saturday games during the last few weeks of the regular season.
It was a proud sponsor of McDonald's back in 1995, promoting Looney Tunes/NFL cups.
Ad blocker interference detected!
Wikia is a free-to-use site that makes money from advertising. We have a modified experience for viewers using ad blockers

Wikia is not accessible if you've made further modifications. Remove the custom ad blocker rule(s) and the page will load as expected.