"THE PLACE TO FIND WHEN AND WHAT LOONEY TUNES ARE ON THE TUBE!"
A Small History
Back in September 2013, I created a site on Weebly called Toon TV, which was the first site to give out times for just purely cartoons on TV. Within 2 weeks, I grew bored, as I do on most projects, and I stopped updating the site. Then, on November 9th, I went back to Toon TV. The work was still getting to me. So, then I thought, why not do a blog series every week detailing what Looney Tunes cartoons are on TV! And the rest, as they say, is history. 
Want to see past weeks? Check out our archives!
Week of 7/22/18 - 7/28/18 (All Times Eastern)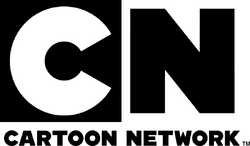 LOONEY TUNES
NOTE: Looney Tunes is pillarboxed (two black bars on top and bottom) on CN.
NO LOONEY TUNES AIRINGS ON CARTOON NETWORK THIS WEEK.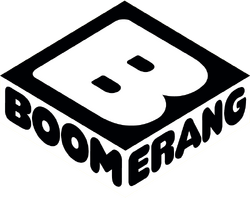 LOONEY TUNES
7/23/18 - 7am - Boobs in the Woods/Quack Shot/Yolks on You/Fox-Terror/Henhouse Henery/Odor of the Day/Often an Orphan/Corn on the Cop/Hip Hip-Hurry!/War and Pieces/Kiddie's Kitty, A/Bell Hoppy/Birds of a Father
7/23/18 - 3pm - Too Hop to Handle/Street Cat Named Sylvester, A/Bonanza Bunny/Hare Remover/Witch's Tangled Hare, A/Drip-Along Daffy/Baby Buggy Bunny/Gopher Broke/Stop! Look! And Hasten!/Daffy's Inn Trouble/Hair-Raising Hare/Don't Give Up the Sheep/Windblown Hare
7/24/18 - 7am - Fowl Weather/Honey's Money/Hawaiian Aye Aye/Hot Cross Bunny/Duck! Rabbit, Duck!/Hare Brush/You Were Never Duckier/Design for Leaving/Plop Goes the Weasel/Tweetie Pie/Dog Pounded/Big Top Bunny/Robot Rabbit
7/24/18 - 3pm - Stupor Duck/Cat's Paw/Tree Cornered Tweety/Compressed Hare/Invasion of the Bunny Snatchers/High and the Flighty/Feather Bluster/Ham in a Role, A/Fool Coverage/Pizza Tweety-Pie, A/No Parking Hare/Ain't She Tweet
7/25/18 - 7am - Zip 'N Snort/Tree for Two/Tweet Dreams/Shishkabugs/This Is a Life/From Hare to Heir/Big Snooze/Daffy Flies North/Sandy Claws/Muzzle Tough/Pop 'im Pop!/Canary Row
7/25/18 - 3pm - Mutt in a Rut, A/Leghorn Blows at Midnight, The/Feed the Kitty/Rabbit Hood/Ballot Box Bunny/Napoleon Bunny-Part/Stupor Salesman, The/Superior Duck/Fox Terror/All Fowled Up/Porky Chops/Zipping Along/Boulder Wham!
7/26/18 - 7am - Too Hop to Handle/Street Cat Named Sylvester, A/Bonanza Bunny/Hare Remover/Witch's Tangled Hare, A/Drip-Along Daffy/Baby Buggy Bunny/Gopher Broke/Stop! Look! And Hasten!/Daffy's Inn Trouble/Hair-Raising Hare/Don't Give Up the Sheep/Windblown Hare
7/26/18 - 3pm - Fractured Leghorn, A/Ducking The Devil/Solid Tin Coyote/Street Cat Named Sylvester, A/Birds Of A Father/Baseball Bugs/Henhouse Henery/Highway Runnery/Hillbilly Hare/Rhapsody Rabbit/What's Opera Doc?/Apes of Wrath/Devil's Feud Cake
7/27/18 - 7am - Stupor Duck/Cat's Paw/Tree Cornered Tweety/Compressed Hare/Invasion of the Bunny Snatchers/High and the Flighty/Feather Bluster/Ham in a Role, A/Fool Coverage/Pizza Tweety-Pie, A/No Parking Hare/Ant Pasted
7/27/18 - 3pm - Lighter than Hare/Invasion of the Bunny Snatchers/Dumb Patrol/Zoom at the Top/Zoom And Bored/Zip Zip Hooray!/Up-standing Duck, The/Pest in the House, A/Design for Leaving/Scarlet Pumpernickel, The/Banty Raids/Kiss Me Cat/Trap Happy Porky
NOTES
TBD