LOONEY TUNES
NOTE: Looney Tunes is pillarboxed (two black bars on top and bottom) on CN.
1/26/14 - 6am - Buccaneer Bunny/Satan's Waitin'/War and Pieces
1/27/14 - 11am - Hopalong Casualty/Freudy Cat/Lickety Splat/Fast Buck Duck/Little Orphan Airedale/Ain't She Tweet/Foxy By Proxy
1/28/14 - 11am - Oily Hare/Rabbit Fire/The Million Hare/Yankee Doodle Daffy/Sock A Doodle Do/Baton Bunny/Ant Pasted
1/29/14 - 11am - You Were Never Duckier/What Makes Daffy Duck/Sugar and Spies/Yankee Dood It/Dough For The Do-Do/Shot and Bothered/Cat Feud
1/30/14 - 11am - Sheep Ahoy/Hip Hip Hurry/Tree Cornered Tweety/Baseball Bugs/Canary Row/Long-Haired Hare/Superior Duck
1/31/14 - 11am - The Hasty Hare/Bugs Bunny Rides Again/What's My Lion/Steal Wool/Cracked Quack/The Jet Cage/A Pest In The House
2/1/14 - 6am - Boulder Wham!/Napoleon Bunny-Part/Boston Quackie
THE LOONEY TUNES SHOW
1/26/13 - 6:30am - Monster Talent
2/1/14 - 6:30am - Reunion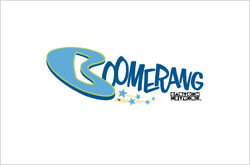 1/26/14 - 7am - Shot and Bothered/A Bird In A Bonnet/Fastest With The Mostest/There They Go-Go-Go!/Pop 'Im Pop/Cannery Woe/Greedy For Tweety
1/27/14 - 7pm - Lumber Jack-Rabbit/Gee Whiz-z-z/Bad Ol' Puddy Tat/Rabbitson Crusoe/Often An Orphan/Hurdy Gurdy Hare/Leghorn Swoggled
1/28/14 - 7pm - Mutiny on The Bunny/Duck Dodgers and the Return of the 24 1/2th Century/Rushing Roulette/Satan's Waitin'/Captain Hareblower/Design For Leaving/Steal Wool
1/29/14 - 7pm - Baseball Bugs/Boston Quackie/Weasel While You Work/Stop, Look and Hasten/The Scarlet Pumpernickel/To Hare Is Human/Big Top Bunny
1/30/14 - 7pm - Scent-imental Over You/Feather Dusted/Dough For The Do-Do/No Parking Hare/Don't Give Up The Sheep/Fastest With The Mostest/French Rarebit
1/31/14 - 7pm - Thumb Fun/Rabbit Seasoning/An Egg Scramble/Ducking The Devil/Devil May Hare/Hook, Line and Stinker/Room and Bird
2/1/14 - 7am - Lickety Splat/Roman Legion Hare/Hawaiian Aye Aye/Guided Muscle/Clippety Clobbered/Road Runner A Go-Go/Weasel While You Work
NOTES
Ad blocker interference detected!
Wikia is a free-to-use site that makes money from advertising. We have a modified experience for viewers using ad blockers

Wikia is not accessible if you've made further modifications. Remove the custom ad blocker rule(s) and the page will load as expected.