LOONEY TUNES
NOTE: Looney Tunes is pillarboxed (two black bars on top and bottom) on CN.
9/30/14 - 9:30am - A Bird In A Bonnet/Half Fare Hare/Scrambled Aches/Banty Raids/Porky Chops/Hare Breadth Hurry/Cracked Quack
10/1/14 - 9:30am - Hare Lift/Ready Woolen and Able/Drip Along Daffy/Fowl Weather/People Are Bunny/Yankee Doodle Daffy/Road Runner A Go-Go
10/2/14 - 9:30am - There They Go-Go-Go!/The Hasty Hare/The Last Hungry Cat/The Wearing of the Grin/Ballot Box Bunny/Duck Dodgers in the 24 1/2 Century/Fish And Slips
10/3/14 - 9:30am - Duck Dodger and the Return of the 24 1/2th Century/Mutiny on The Bunny/Rushing Roulette/Satan's Waitin'/Steal Wool/Captain Hareblower/Design for Leaving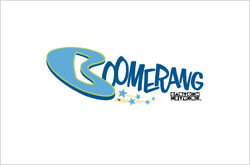 LOONEY TUNES
9/28/14 - 2am - The Stupor Salesman/Often An Orphan/Hare Remover/Feather Bluster/Hare We Go/Guided Muscle/Hoppy Daze
9/29/14 - 12pm - From Hare to Heir/Strangled Eggs/Freeze Frame/The Slick Chick/Scaredy Cat/Dr. Devil and Mr. Hare/Ain't She Tweet
9/29/14 - 2am - Birds Anonymous/Hairied and Hurried/Portrait of the Artist as a Young Bunny/The Pest That Came To Dinner/Rabbit of Seville/Sheep Ahoy/Suppressed Duck
9/30/14 - 12pm - Fool Coverage/Putty Tat Twouble/My Bunny Lies Over The Sea/Zoom at the Top/Weasel Stop/Tweet and Sour/Hillbilly Hare
9/30/14 - 2am - Highway Runnery/What's Opera Doc?/Boobs In The Woods/Red Riding Hoodwinked/Crowing Pains/Bugs Bunny Rides Again/Cat's Paw
10/1/14 - 12pm - Hen House Henry/To Beep or Not to Beep/Hare Brush/Duck Amuck/Feed the Kitty/Rabbit Hood/What's My Lion?
10/1/14 - 2am - Two Gophers From Texas/Hawaiian Aye Aye/High Diving Hare/Don't Axe Me/Hopalong Casualty/Lighter Than Hare/Stooge For A Mouse
10/2/14 - 12pm - Stupor Duck/Gopher Broke/Barbary Coast Bunny/Duck Soup to Nuts/Bunker Hill Bunny/Fox Terror/Tweetie Pie
10/2/14 - 2am - Quack Shot/Roman Legion Hare/Soup or Sonic/Sandy Claws/Mice Follies/A Witch's Tangled Hare/Kiss Me Cat
10/3/14 - 12pm - Guided Muscle/The Stupor Salesman/Hare Remover/Hoppy Daze/Hare We Go/Often An Orphan/Feather Bluster
10/3/14 - 2am - Oily Hare/Forward March Hare/Hoppy Go Lucky/Back Alley Oproar/Muscle Tussle/Beep Prepared/Birds Of A Father
10/4/14 - 2am - Bad Ol' Puddy Tat/Lumber Jack-Rabbit/Gee Whiz-z-z/Rabbitson Crusoe/Leghorn Swoggled/Often An Orphan/Mad as a Mars Hare
THE LOONEY TUNES SHOW
9/28/14 - 11am & 5am - Itsy Bitsy Gopher
9/28/14 - 11:30am & 5:30am - Rebel Without A Glove
9/29/14 - 5am - Semper Lie
9/29/14 - 5:30am - Father Figures
9/30/14 - 5am - Customer Service
9/30/14 - 5:30am - The Stud, The Nerd, The Average Joe, and The Saint
10/1/14 - 5am - It's A Handbag
10/1/14 - 5:30am - We're In Big Truffle
10/2/14 - 5am - Dear John
10/2/14 - 5:30am - Daffy Duck Esquire
10/3/14 - 5am - Spread Those Wings And Fly
10/3/14 - 5:30am - The Black Widow
10/4/14 - 11am & 5am - Mrs. Porkbunny's
10/4/14 - 11:30am & 5:30am - Gribbler's Quest
NOTES
Looney Tunes returns to CN weekdays at 9:30am ET!
Ad blocker interference detected!
Wikia is a free-to-use site that makes money from advertising. We have a modified experience for viewers using ad blockers

Wikia is not accessible if you've made further modifications. Remove the custom ad blocker rule(s) and the page will load as expected.