LOONEY TUNES
NOTE: Looney Tunes is pillarboxed (two black bars on top and bottom) on CN.
NO LOONEY TUNES AIRINGS ON CARTOON NETWORK THIS WEEK.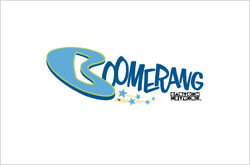 LOONEY TUNES
7/6/14 - 2am - Stupor Duck/Barbary Coast Bunny/Tweetie Pie/Fox Terror/Bunker Hill Bunny/Gopher Broke/Duck Soup to Nuts
7/7/14 - 12pm & 2am - Hare We Go/Guided Muscle/Hoppy Daze/Stupor Salesman/Hare Remover/Feather Bluster/Often an Orphan
7/8/14 - 12pm & 2am - Sheep Ahoy/Hairied and Hurried/Portrait of the Artist as a Young Bunny/Suppressed Duck/Rabbit of Seville/The Pest That Came To Dinner/Birds Anonymous
7/9/14 - 12pm & 2am - Red Riding Hoodwinked/Boobs In The Woods/Highway Runnery/Bugs Bunny Rides Again/Cat's Paw/What's Opera Doc?/Crowing Pains
7/10/14 - 12pm & 2am - Stooge For a Mouse/Lighter Than Hare/Don't Axe Me/Hopalong Casualty/Two Gophers from Texas/High Diving Hare/Hawaiian Aye Aye
7/11/14 - 12pm & 2am - Kiss Me Cat/A Witch's Tangled Hare/Mice Follies/Quack Shot/Sandy Claws/Soup or Sonic/Roman Legion Hare
7/12/14 - 2am - Forward March Hare/Oily Hare/Muscle Tussle/Beep Prepared/Birds Of A Father/Hoppy Go Lucky/Back Alley Oproar
THE LOONEY TUNES SHOW
7/6/14 - 11am - Double Date
7/6/14 - 11:30am - Newspaper Thief
7/6/14 - 5am - To Bowl Or Not To Bowl
7/6/14 - 5:30am - Bugs and Daffy Get A Job
7/7/14 - 5am - That's My Baby
7/7/14 - 5:30am - Sunday Night Slice
7/8/14 - 5am - The DMV
7/814 - 5:30am - Off Duty Cop
7/9/14 - 5am - Working Duck
7/9/14 - 5:30am - French Fries
7/10/14 - 5am - Beauty School
7/10/14 - 5:30am - The Float
7/11/14 - 5am - The Shelf
7/11/14 - 5:30am - Point, Laser Point
7/12/14 - 11am & 5am - The Muh-Muh-Muh-Murder
7/12/14 - 11:30am & 5:30am - You've Got Hate Mail
NOTES
Due to the Cartoon Network and Boomerang schedules not working during the posting of this schedule, Looney Tunes times on Boomerang could not be posted in advance.
The Looney Tunes Show weekend airings now show the same episode during their timeslots (aka the 11am episode is repeated at 5am, the 11:30am episode is repeated at 5:30am).
There may or may not be Mixels shorts after Looney Tunes programming - we cannot tell as the shorts are no longer listed on the official Boomerang schedule page.
Ad blocker interference detected!
Wikia is a free-to-use site that makes money from advertising. We have a modified experience for viewers using ad blockers

Wikia is not accessible if you've made further modifications. Remove the custom ad blocker rule(s) and the page will load as expected.