LOONEY TUNES
NOTE: Looney Tunes is pillarboxed (two black bars on top and bottom) on CN.
SECOND NOTE: ALL CN AIRINGS WERE REPLACED THIS WEEK WITH "LEGENDS OF CHIMA," DESPITE THE CLAIMS ON CN'S OFFICIAL WEBSITE.
6/30/14 - 6am - Rabbit Hood/For Scentimental Reasons/Freeze Frame
7/1/14 - 6am - No Parking Hare/Tweetie Pie/Don't Give Up The Sheep
7/2/14 - 6am - Going! Going! Gosh!/False Hare/Heir Conditioned
7/3/14 - 6am - Tweety's Circus/Bully for Bugs/Mother Was A Rooster
7/4/14 - 6am - Rabbit Transit/Yankee Doodle Daffy/Gee Whiz-z-z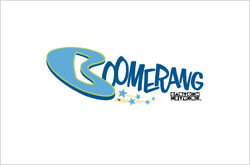 LOONEY TUNES
6/29/14 - 2am - Sugar and Spies/Tweety's S.O.S./Rabbit Every Monday/Hurdy Gurdy Hare/Sock A Doodle Do/Hop, Look And Listen/The Windblown Hare
6/30/14 - 12pm & 2am - The Jet Cage/Transylvania 6-5000/The Yolks On You/Dumb Patrol (1964)/Spaced Out Bunny/The Iceman Ducketh/Patient Porky
7/1/14 - 12pm & 2am - Rabbit Fire/Hyde and Hare/Tree Cornered Tweety/Wild About Hurry/Goldimouse and the Three Cats/The Leghorn Blows At Midnight/The Big Snooze
7/2/14 - 12pm & 2am - Canary Row/Shishkabugs/The Solid Tin Coyote/Trick or Tweet/Little Orphan Airedale/The Dixie Fryer/I Gopher You
7/3/14 - 12pm & 2am - The Slick Chick/Freeze Frame/Scaredy Cat/Ain't She Tweet/Strangled Eggs/Dr. Devil and Mr. Hare/From Hare to Heir
7/4/14 - 12pm & 2am - Tweet and Sour/Weasel Stop/Zoom at the Top/Hillbilly Hare/My Bunny Lies Over The Sea/Fool Coverage/Putty Tat Twouble
7/5/14 - 2am - What's My Lion/Hen House Henry/Hare Brush/Duck Amuck/Rabbit Hood/Feed the Kitty/To Beep or Not to Beep
THE LOONEY TUNES SHOW
6/29/14 - 11am - The Ridiculous Journey
6/29/14 - 11:30am - The Shell Game
6/29/14 - 5am - Year of the Duck
6/29/14 - 5:30am - Gossamer Is Awesomer
6/30/14 - 5am - Here Comes The Pig
6/30/14 - 5:30am - Mr. Weiner
7/1/14 - 5am - Best Friends Redux
7/1/14 - 5:30am - Best Friends
7/2/14 - 5am - Jailbird and Jailbunny
7/2/14 - 5:30am - Members Only
7/3/14 - 5am - Fish and Visitors
7/3/14 - 5:30am - Monster Talent
7/4/14 - 5am - Reunion
7/4/14 - 5:30am - Devil Dog
7/5/14 - 11am - The Foghorn Leghorn Story
7/5/14 - 11:30am - Casa de Calma
7/5/14 - 5am - Eligible Bachelors
7/5/14 - 5:30am - Peel of Fortune
OTHER NETWORKS
6/29/14 - 5pm - Looney Tunes: Back in Action
NOTES
This was to be the final week for Looney Tunes on CN for the foreseeable future; however, all airings this week were replaced by Legends of Chima (this schedule change was supposed to start on July 7th).
Patient Porky was the first B&W cartoon (although the color version aired) to air on Looney Tunes on Boomerang since their return to the channel in 2013 (although the short was played on Boomerang sometime during 2011/2012 as a time-filler short after an episode of The Powerpuff Girls).
There may or may not be Mixels shorts after Looney Tunes programming - we cannot tell as the shorts are no longer listed on the official Boomerang schedule page.
Ad blocker interference detected!
Wikia is a free-to-use site that makes money from advertising. We have a modified experience for viewers using ad blockers

Wikia is not accessible if you've made further modifications. Remove the custom ad blocker rule(s) and the page will load as expected.