LOONEY TUNES
NOTE: Looney Tunes is pillarboxed (two black bars on top and bottom) on CN.
5/4/14 - 6am - Forward March Hare/Dog Pounded/The Goofy Gophers
5/5/14 - 11am - 8 Ball Bunny/Wild About Hurry/The Last Hungry Cat/Napoleon Bunny-Part/Suppressed Duck/Hen House Henry/Ballot Box Bunny
5/6/14 - 11am - A Street Cat Named Sylvester/Spaced Out Bunny/Scrambled Aches/The Slap Hoppy Mouse/Robot Rabbit/Little Boy Boo/Stupor Salesman
5/7/14 - 11am - Portrait of the Artist as a Young Bunny/A Fractured Leghorn/Tweety's Circus/Frigid Hare/Lickety Splat/What Makes Daffy Duck/Barbary Coast Bunny
5/8/14 - 11am - Rabbit's Feat/Tugboat Granny/Daffy Duck Hunt/Dr. Devil and Mr. Hare/Zoom at the Top/A Mouse Divided/Transylvania 6-5000
5/9/14 - 11am - Foxy By Proxy/Mouse And Garden/Hip Hip Hurry/Hot Cross Bunny/Fast Buck Duck/Double Or Mutton/Knights Must Fall
THE LOONEY TUNES SHOW
5/4/13 - 6:30am - Customer Service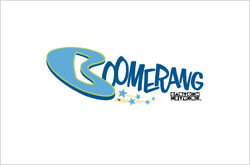 LOONEY TUNES
5/4/14 - 7am - Tweet Zoo/Muzzle Tough/The Ducksters/Feline Frame-Up/The Fair Haired Hare/The Unexpected Pest/Duck! Rabbit, Duck!
5/4/14 - 8pm - Hare Lift/Tweet Tweet Tweety/Corn on the Cop/Quackodile Tears/Robot Rabbit/The Slap Hoppy Mouse/Little Boy Boo
5/5/14 - 8pm - Oily Hare/Muscle Tussle/Beep Prepared/Birds Of A Father/Forward March Hare/Back Alley Oproar/Lumber Jerks
5/6/14 - 8pm - Often An Orphan/Hurdy Gurdy Hare/Lumber Jack-Rabbit/Leghorn Swoggled/Gee Whiz-z-z/Bad Ol' Puddy Tat/Rabbitson Crusoe
5/7/14 - 8pm - Captain Hareblower/Design for Leaving/Duck Dodger and the Return of the 24 1/2th Century/Mutiny on The Bunny/Rushing Roulette/Steal Wool/Satan's Waitin'
5/8/14 - 8pm - Big Top Bunny/Stop, Look and Hasten/To Hare Is Human/The Scarlet Pumpernickel/Baseball Bugs/Boston Quackie/Weasel While You Work
5/9/14 - 8pm - Fastest And The Mostest/No Parking Hare/French Rarebit/Don't Give Up the Sheep/Scent-imental Over You/Feather Dusted/Dough For The Do Do
5/10/14 - 7am - The Hasty Hare/From Hare To Eternity/Shot and Bothered/Banty Raids/His Hare Raising Tale/The Up-Standing Sitter/Tweet Dreams
5/10/14 - 8pm - You Were Never Duckier/An Egg Scramble/Thumb Fun/Ducking the Devil/Hook, Line and Stinker/Devil May Hare/Room and Bird
THE LOONEY TUNES SHOW
5/5/14 - 8am - Daffy Duck Esquire
5/5/14 - 8:30am - Spread Those Wings And Fly
5/6/14 - 8am - The Black Widow
5/6/14 - 8:30am - Mrs. Porkbunny's
5/7/14 - 8am - Gribbler's Quest
5/7/14 - 8:30am - The Grand Old Duck of York
5/8/14 - 8am - Ridiculous Journey
5/8/14 - 8:30am - The Shell Game
5/9/14 - 8am - Year of the Duck
5/9/14 - 8:30am - Gossamer Is Awesomer
NOTES
Looney Tunes's weekend airings and The Looney Tunes Show are pulled off Cartoon Network starting May 10th, to be replaced by Johnny Test and The Tom and Jerry Show (2014).
Ad blocker interference detected!
Wikia is a free-to-use site that makes money from advertising. We have a modified experience for viewers using ad blockers

Wikia is not accessible if you've made further modifications. Remove the custom ad blocker rule(s) and the page will load as expected.