Looney Tunes TV Tracker:Week of 5/25/14 - 5/31/14
Talk

0
Share
Ad blocker interference detected!
Wikia is a free-to-use site that makes money from advertising. We have a modified experience for viewers using ad blockers

Wikia is not accessible if you've made further modifications. Remove the custom ad blocker rule(s) and the page will load as expected.
LOONEY TUNES
NOTE: Looney Tunes is pillarboxed (two black bars on top and bottom) on CN.
5/26/14 - 6am - Rabbit Seasoning/Out and Out Rout/Tree For Two
5/27/14 - 6am - Fowl Weather/No Parking Hare/Quackodile Tears
5/28/14 - 6am - Duck! Rabbit, Duck!/Highway Runnery/Hawaiian Aye Aye
5/29/14 - 6am - Tweet Dreams/Bunker Hill Bunny/The Slick Chick
5/30/14 - 6am - Hillbilly Hare/Hook, Line and Stinker/The Jet Cage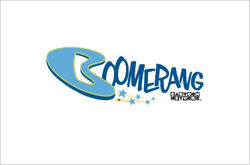 LOONEY TUNES
5/25/14 - 7am - The Ducksters/Feline Frame-Up/The Fair Haired Hare/Duck! Rabbit, Duck!/Muzzle Tough/The Unexpected Pest/Tweet Zoo/Wrong Colors
5/25/14 - 8pm - No Parking Hare/Zoom and Bored/Dog Pounded/This is a Life/Walky Talky Hawky/Broom-stick Bunny/Superior Duck
5/26/14 - 8pm - His Hare Raising Tale/Tweet Dreams/The Hasty Hare/Shot and Bothered/Banty Raids/From Hare To Eternity/The Up-Standing Sitter
5/27/14 - 8pm - Invasion of the Bunny Snatchers/Hook, Line and Stinker/Hawaiian Aye Aye/Duck Dodger and the Return of the 24 1/2th Century/Half Fare Hare/Woolen Under Where
5/28/14 - 8pm - 8 Ball Bunny/Ant Pasted/Whoa, Be-Gone!/Tree For Two/Napoleon Bunny-Part/A Pizza Tweety-Pie/What Makes Daffy Duck
5/29/14 - 8pm - Superior Duck/Mad as a Mars Hare/Hot-Rod and Reel!/Fowl Weather/Bugs Bunny Rides Again/A Ham In A Role/The Pest That Came To Dinner
5/30/14 - 8pm - Haredevil Hare/Mother Was A Rooster/Wild Over You/Rabbit's Feat/A Kiddie's Kitty/Zip Zip Hooray!/Daffy's Inn Trouble
5/31/14 - 7am - Hare Trimmed/Scrambled Aches/A Pizza Tweety-Pie/Good Noose/Crowing Pains/Rabbit's Kin/Hair-Raising Hare
5/31/14 - 8pm - Duck Dodgers in the 24 1/2 Century/Pre-Hysterical Hare/Lumber Jerks/Hyde and Go Tweet/The Million Hare/Mutiny on The Bunny/Raw! Raw! Rooster!/Bar-B-Cubes
THE LOONEY TUNES SHOW
5/26/14 - 8am - The DMV
5/26/14 - 8:30am - Off Duty Cop
5/27/14 - 8am - Working Duck
5/27/14 - 8:30am - French Fries
5/28/14 - 8am - Beauty School
5/28/14 - 8:30am - The Float
5/29/14 - 8am - The Shelf
5/29/14 - 8:30am - Point, Laser Point
5/30/14 - 8am - The Muh-Muh-Muh-Murder/Bar-B-Cubes
5/30/14 - 8:30am - You've Got Hate Mail
NOTES
Looney Tunes on CN's 11am slot is removed.
Looney Tunes on CN gains the 6am slot.
The Mixels short Wrong Colors airs with Looney Tunes on Boomerang during the May 25th feed. 
The Mixels short Bar-B-Cubes airs with The Looney Tunes Show on Boomerang during the 5/30 8am showing and during the 5/31 8pm showing of Looney Tunes.