LOONEY TUNES
NOTE: Looney Tunes is pillarboxed (two black bars on top and bottom) on CN.
NO LOONEY TUNES AIRINGS ON CARTOON NETWORK THIS WEEK.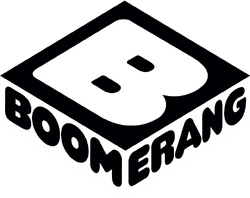 LOONEY TUNES
5/26/15 - 12pm and 2am - High and the Flighty/Invasion of the Bunny Snatchers/Stupor Duck/Tree Cornered Tweety/Windblown Hare/Cat's Paw/Compressed Hare
5/27/15 - 12pm and 2am - Feather Bluster/Ham in a role, A/Ant Pasted/Fool Coverage/Leghorn Swoggled/No Parking Hare/Pizza Tweety-Pie, A
5/28/15 - 12pm and 2am - Heaven Scent/Guided Muscle/Hyde and Go Tweet/Zipping Along/Bill of Hare/Fractured Leghorn, A/Lighter than Hare
5/29/15 - 12pm and 2am - All A-Bir-r-r-d/Leghorn Blows At Midnight/Devil's Feud Cake/Feed the Kitty/Mutt in a Rut/Napoleon Bunny-Part/Fast Buck Duck
5/30/15 - 2am - Tweet Tweet Tweety/Out and Out Rout/Woolen Under Where/For Scentimental Reasons/Lumber Jerks/Zip Zip Hooray!/Beep Prepared
THE LOONEY TUNES SHOW
5/26/15 - 5am - Monster Talent
5/26/15 - 5:30am - Reunion
5/27/15 - 5am - Devil Dog
5/27/15 - 5:30am - Foghorn Leghorn Story
5/28/15 - 5am - Casa de Calma
5/28/15 - 5:30am - Eligible Bachelors
5/29/15 - 5am - Peel of Fortune
5/29/15 - 5:30am - Double Date
5/30/15 - 11am - French Fries
5/30/15 - 11:30am - Beauty School
5/30/15 - 4pm and 5am - Newspaper Thief
5/30/15 - 4:30pm and 5:30am - To Bowl or Not to Bowl
NOTES
TBD
Ad blocker interference detected!
Wikia is a free-to-use site that makes money from advertising. We have a modified experience for viewers using ad blockers

Wikia is not accessible if you've made further modifications. Remove the custom ad blocker rule(s) and the page will load as expected.