LOONEY TUNES
NOTE: Looney Tunes is pillarboxed (two black bars on top and bottom) on CN.
5/12/14 - 11am - Baseball Bugs/Daffy Flies North/Beep Prepared/Long-Haired Hare/Putty Tat Twouble/The Dixie Fryer/Cheese It, the Cat
5/13/14 - 11am - Boulder Wham!/Rabbit Hood/Cat's Paw/Feather Bluster/Rhapsody Rabbit/The Yolks On You/Odor of the Day
5/14/14 - 11am - Bully for Bugs/Canary Row/Fast And Furry-ous/The Pest That Came To Dinner/Bonanza Bunny/Freudy Cat/Ant Pasted
5/15/14 - 11am - Now Hare This/Good Noose/Greedy For Tweety/Beep, Beep/The Windblown Hare/Fox Terror/Lighthouse Mouse
5/16/14 - 11am - Satan's Waitin'/Rabbit's Kin/Clippety Clobbered/The Up-Standing Sitter/Lovelorn Leghorn/The Iceman Ducketh/A Ham In A Role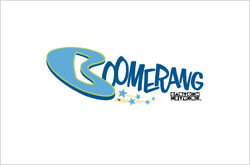 LOONEY TUNES
5/11/14 - 7am - Duck Dodger and the Return of the 24 1/2th Century/Invasion of the Bunny Snatchers/Hare Lift/Half Fare Hare/Hawaiian Aye Aye/Buccaneer Bunny/Woolen Under Where
5/11/14 - 8pm - Mad as a Mars Hare/Rabbit Seasoning/Rabbit Rampage/Snow Business/Beep, Beep/Frigid Hare/Double Or Mutton
5/12/14 - 8pm - Plop Goes the Weasel/Fast Buck Duck/Compressed Hare/Knighty Knight Bugs/Carrotblanca/Going! Going! Gosh!/Odor of the Day
5/13/14 - 8pm - Tweet Zoo/Muzzle Tough/Duck! Rabbit, Duck!/The Unexpected Pest/The Ducksters/The Fair Haired Hare/Feline Frame-Up
5/14/14 - 8pm - The Windblown Hare/Hop, Look And Listen/Sock A Doodle Do/Rabbit Every Monday/Sugar and Spies/Tweety's S.O.S./Hurdy Gurdy Hare
5/15/14 - 8pm - Plop Goes the Weasel/Daffy Duck Hunt/Tweety's Circus/Zip 'N Snort/Quack Shot/The Wearing of the Grin/Bully for Bugs
5/16/14 - 8pm - Tugboat Granny/Honey's Money/Rabbit's Kin/The Honey-Mousers/Hip Hip Hurry/You Were Never Duckier/French Rarebit
5/17/14 - 7am - Muscle Tussle/Forward March Hare/Lumber Jerks/Back Alley Oproar/Oily Hare/Beep Prepared/Birds Of A Father
5/17/14 - 8pm - Zipping Along/Hoppy Go Lucky/For Scentimental Reasons/Hare Splitter/Robin Hood Daffy/Bedevilled Rabbit/A Bone for a Bone
THE LOONEY TUNES SHOW
5/12/14 - 8am - Here Comes The Pig
5/12/14 - 8:30am - Mr. Weiner
5/13/14 - 8am - Best Friends Redux
5/13/14 - 8:30am - Best Friends
5/14/14 - 8am - Jailbird and Jailbunny
5/14/14 - 8:30am - Members Only
5/15/14 - 8am - Fish and Visitors
5/15/14 - 8:30am - Monster Talent
5/16/14 - 8am - Reunion
5/16/14 - 8:30am - Devil Dog
NOTES
The Looney Tunes Show restarts it's run on Boomerang starting May 13th.
Ad blocker interference detected!
Wikia is a free-to-use site that makes money from advertising. We have a modified experience for viewers using ad blockers

Wikia is not accessible if you've made further modifications. Remove the custom ad blocker rule(s) and the page will load as expected.