LOONEY TUNES
NOTE: Looney Tunes is pillarboxed (two black bars on top and bottom) on CN.
4/13/14 - 6am - Tree Cornered Tweety/From Hare to Heir/Sock A Doodle Do
4/19/14 - 6am - Rabbit Fire/Greedy For Tweety/Hopalong Casualty
THE LOONEY TUNES SHOW
4/13/13 - 6:30am - You've Got Hate Mail
4/19/14 - 6:30am - Bobcats On Three!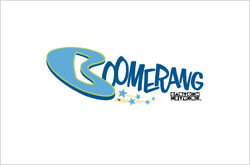 LOONEY TUNES
4/13/14 - 7am - Often An Orphan/Hurdy Gurdy Hare/Leghorn Swoggled/Rabbitson Crusoe/Bad Ol' Puddy Tat/Gee Whiz-z-z/Lumber Jack-Rabbit
4/13/14 - 8pm - Rabbit Rampage/Snow Business/Beep, Beep/Rabbit Seasoning/Double Or Mutton/Frigid Hare/The Hasty Hare
4/14/14 - 8pm - Compressed Hare/Quackodile Tears/Fast Buck Duck/Carrotblanca/Going! Going! Gosh!/Odor of the Day/Knighty Knight Bugs
4/15/14 - 8pm - Feline Frame-Up/The Ducksters/Tweet Zoo/The Fair Haired Hare/Muzzle Tough/Duck! Rabbit, Duck!/The Unexpected Pest
4/16/14 - 8pm - Hop, Look And Listen/The Windblown Hare/Sock A Doodle Do/Hurdy Gurdy Hare/Tweety's S.O.S./Sugar and Spies/Rabbit Every Monday
4/17/14 - 8pm - Plop Goes the Weasel/Tweety's Circus/Daffy Duck Hunt/The Wearing of the Grin/Bully for Bugs/Quack Shot/Zip 'N Snort
4/18/14 - 8pm - The Honey-Mousers/Walky Talky Hawky/Tugboat Granny/French Rarebit/You Were Never Duckier/Hip Hip Hurry/Honey's Money
4/19/14 - 7am - Captain Hareblower/Design for Leaving/Steal Wool/Rushing Roulette/Mutiny on The Bunny/Duck Dodger and the Return of the 24 1/2th Century/Satan's Waitin'
4/19/14 - 8pm - For Scentimental Reasons/Robin Hood Daffy/Bedevilled Rabbit/A Bone for a Bone/Hoppy Go Lucky/Zipping Along/Hare Splitter
THE LOONEY TUNES SHOW
4/14/14 - 8am - Peel of Fortune
4/14/14 - 8:30am - Double Date
4/15/14 - 8am - Newspaper Thief
4/15/14 - 8:30am - To Bowl Or Not To Bowl
4/16/14 - 8am - Bugs and Daffy Get A Job
4/16/14 - 8:30am - That's My Baby
4/17/14 - 8am - Sunday Night Slice
4/17/14 - 8:30am - The DMV
4/18/14 - 8am - Off Duty Cop
4/18/14 - 8:30am - Working Duck
OTHER NETWORKS
4/16/14 - 8pm - Space Jam (1996) - HUB Network
NOTES
Looney Tunes gains an extra slot on Boomerang, Sundays at 8pm.
Looney Tunes on CN is pre-empted every weekday this week due to special Spring Break programming.
Space Jam airing on the HUB Network marks the first appearence of the actual Looney Tunes on said network (aside from Tiny Toon Adventures and Animaniacs cameos).
Ad blocker interference detected!
Wikia is a free-to-use site that makes money from advertising. We have a modified experience for viewers using ad blockers

Wikia is not accessible if you've made further modifications. Remove the custom ad blocker rule(s) and the page will load as expected.