LOONEY TUNES
NOTE: Looney Tunes is pillarboxed (two black bars on top and bottom) on CN.
3/9/14 - 6am - Too Hop To Handle/My Bunny Lies Over The Sea/The Yolks On You
3/10/14 - 11am - Putty Tat Twouble/People are Bunny/Ready..Set..Zoom!/Dough For The Do Do/Rabbit Fire/Claws in the Lease/Gopher Broke
3/11/14 - 11am - Rushing Roulette/Hillbilly Hare/Satan's Waitin'/Cracked Quack/Hurdy Gurdy Hare/Mother Was A Rooster/Lighthouse Mouse
3/12/14 - 11am - Rabbit of Seville/Shot and Bothered/Tree Cornered Tweety/Half Fare Hare/Odor of the Day/Ducking the Devil/Compressed Hare
3/13/14 - 11am - Tweet Zoo/Hair-Raising Hare/Sugar and Spies/Yankee Dood It/Lumber Jack-Rabbit/Sock A Doodle Do/Sheep Ahoy
3/14/14 - 11am - Duck! Rabbit, Duck!/War and Pieces/Tweetie Pie/Bill of Hare/Daffy's Inn Trouble/A Kiddie's Kitty/Hare Lift
3/15/14 - 6am - The High and the Flighty/Rhapsody Rabbit/Often An Orphan
THE LOONEY TUNES SHOW
3/9/14 - 6:30am - Sunday Night Slice
3/15/14 - 6:30am - The DMV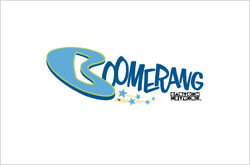 3/9/14 - 7am - Rabbit of Seville/Fowl Weather/The Abominable Snow Rabbit/Fast And Furry-ous/Chaser On The Rocks/Odor of the Day/Little Red Rodent Hood
3/10/14 - 7pm - An Egg Scramble/Ducking the Devil/Thumb Fun/Hook, Line and Stinker/Room and Bird/Rabbit Seasoning/Devil May Hare
3/11/14 - 7pm - Rabbit Seasoning/Double Or Mutton/Beep, Beep/Leghorn Swoggled/Frigid Hare/Rabbit Rampage/Pothole/Snow Business
3/12/14 - 7pm - Compressed Hare/Carrotblanca/Going! Going! Gosh!/Odor of the Day/Plop Goes the Weasel/Fast Buck Duck/Knighty Knight Bugs
3/13/14 - 7pm - Duck! Rabbit, Duck!/Muzzle Tough/Feline Frame-Up/Fair Haired Hare/The Unexpected Pest/Murp/Tweet Zoo/The Ducksters
3/14/14 - 7pm - Sugar and Spies/The Windblown Hare/Hurdy Gurdy Hare/Sock A Doodle Do/Rabbit Every Monday/Hop, Look And Listen/Tweety's S.O.S.
3/15/14 - 7am - Birds Of A Father/Beep Prepared/Muscle Tussle/Pothole/Lumber Jerks/Forward March Hare/Back Alley Oproar/Oily Hare
NOTES
The Mixel Shorts Pothole and Murp are airing as part of the Looney Tunes on Boomerang feeds on 3/11, 3/13, and 3/15 respectively.
Ad blocker interference detected!
Wikia is a free-to-use site that makes money from advertising. We have a modified experience for viewers using ad blockers

Wikia is not accessible if you've made further modifications. Remove the custom ad blocker rule(s) and the page will load as expected.