LOONEY TUNES
NOTE: Looney Tunes is pillarboxed (two black bars on top and bottom) on CN.
3/2/14 - 6am - Zip 'N Snort/High Diving Hare/Shishkabugs
3/3/14 - 11am - Foxy by Proxy/Mouse And Garden/Hip Hip Hurry/Hot Cross Bunny/Fast Buck Duck/Double Or Mutton/Knights Must Fall
3/4/14 - 11am - Goldimouse and the Three Cats/Long-Haired Hare/Hopalong Casualty/Heir Conditioned/No Parking Hare/The Dixie Fryer/A Pest In The House
3/5/14 - 11am - Rabbit's Kin/Just Plane Beep/A Bird in a Guilty Cage/Bonanza Bunny/Ant Pasted/Bell Hoppy/Bully for Bugs
3/6/14 - 11am - Gee Whiz-z-z/The Iceman Ducketh/Home Tweet Home/Fox Terror/Hare-Way To The Stars/Cat Feud/Hoppy Daze
3/7/14 - 11am - The Million Hare/Hyde and Go Tweet/Out and Out Rout/Superior Duck/Rabbit Rampage/Lovelorn Leghorn/Ready Woolen and Able
3/8/14 - 6am - Rabbit Every Monday/Zoom and Bored/All A-Bir-r-r-d
THE LOONEY TUNES SHOW
3/2/13 - 6:30am - Bugs and Daffy Get A Job
3/8/14 - 6:30am - That's My Baby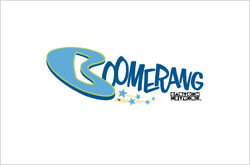 3/2/14 - 7am - Buccaneer Bunny/Hook, Line and Stinker/Invasion of the Bunny Snatchers/Woolen Under Where/Duck Dodgers in the 24 1/2 Century/Half Fare Hare/Hawaiian Aye Aye
3/3/14 - 7pm - Muscle Tussle/Oily Hare/Nixels/Birds Of A Father/Forward March Hare/Beep Prepared/Lumber Jerks/Back Alley Oproar
3/4/14 - 7pm - Leghorn Swoggled/Rabbitson Crusoe/Bad Ol' Puddy Tat/Lumber Jack-Rabbit/Often An Orphan/Hurdy Gurdy Hare/Gee Whiz-z-z
3/5/14 - 7pm - Duck Dodger and the Return of the 24 1/2th Century/Satan's Waitin'/Electrock/Mutiny on The Bunny/Captain Hareblower/Steal Wool/Design for Leaving/Rushing Roulette
3/6/14 - 7pm - Big Top Bunny/Stop, Look and Hasten/Boston Quackie/Weasel While You Work/Baseball Bugs/The Scarlet Pumpernickel/To Hare Is Human
3/7/14 - 7pm - Scent-imental Over You/No Parking Hare/French Rarebit/Fastest And The Mostest/Don't Give Up the Sheep/Pothole/Feather Dusted/Dough For The Do Do
3/8/14 - 7am - Long-Haired Hare/Two Gophers from Texas/Bill of Hare/Just Plane Beep/Birds Anonymous/Dime to Retire/Sock A Doodle Do
NOTES
The Mixel Shorts Nixels, Electrock, and Pothole are airing as part of the Looney Tunes on Boomerang feeds on 3/3, 3/5, and 3/7 respectively.
Ad blocker interference detected!
Wikia is a free-to-use site that makes money from advertising. We have a modified experience for viewers using ad blockers

Wikia is not accessible if you've made further modifications. Remove the custom ad blocker rule(s) and the page will load as expected.