LOONEY TUNES
NOTE: Looney Tunes is pillarboxed (two black bars on top and bottom) on CN.
3/16/14 - 6am - Guided Muscle/Good Noose/Baton Bunny
3/17/14 - 11am - The Wearing of the Grin/Hawaiian Aye Aye/Zip Zip Hooray!/Devil's Feud Cake/Design for Leaving/Plop Goes the Weasel/Hare Breadth Hurry
3/18/14 - 11am - From Hare to Heir/Dime to Retire/Tweet Tweet Tweety/Bugs and Thugs/Beep Prepared/Canned Feud/Hare Trimmed
3/19/14 - 11am - Carrotblanca/Beep, Beep/Who Scent You?/Roman Legion Hare/D'Fightin' Ones/Steal Wool
3/20/14 - 11am - Invasion of the Bunny Snatchers/Boulder Wham!/Little Red Rodent Hood/Box Office Bunny/Duck Dodgers in the 24 1/2th Century/Feather Dusted
3/21/14 - 11am - Haredevil Hare/Drip Along Daffy/Chariots of Fur/Devil May Hare/A Bird In a Bonnet/Raw! Raw! Rooster!/Knighty Knight Bugs
3/22/14 - 6am - Hot Cross Bunny/Scent-imental Over You/Rushing Roulette
THE LOONEY TUNES SHOW
3/16/13 - 6:30am - Off Duty Cop
3/22/14 - 6:30am - Working Duck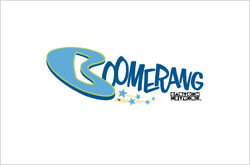 3/16/14 - 7am - Leghorn Swoggled/Bad Ol' Puddy Tat/Rabbitson Crusoe/Gee Whiz-z-z/Lumber Jack-Rabbit/Hurdy Gurdy Hare/Often An Orphan
3/17/14 - 7pm - Quack Shot/Bully for Bugs/The Wearing of the Grin/Zip 'N Snort/Daffy Duck Hunt/Pothole/Baseball Bugs/Tweety's Circus
3/18/14 - 7pm - You Were Never Duckier/Hip Hip Hurry/Honey's Money/Tugboat Granny/The Honey-Mousers/French Rarebit/Rabbit's Kin
3/19/14 - 7pm - Bedevilled Rabbit/Hoppy Go Lucky/For Scentimental Reasons/Robin Hood Daffy/A Bone for a Bone/Hare Splitter/Mailman/Zipping Along
3/20/14 - 7pm - Porky Chops/Heaven Scent/People are Bunny/All A-Bir-r-r-d/Just Plane Beep/A Fractured Leghorn/Baby Buggy Bunny
3/21/14 - 7pm - Hair-Raising Hare/Crowing Pains/A Pizza Tweety-Pie/Scrambled Aches/Hare Trimmed/Good Noose/Mailman/Rabbit's Kin
3/22/14 - 7am - An Egg Scramble/Thumb Fun/Room and Bird/Rabbit Seasoning/Hook, Line and Stinker/Devil May Hare/Ducking the Devil
NOTES
The Mixel Shorts Pothole and Mailman are airing as part of the Looney Tunes on Boomerang feeds on 3/17, 3/19, and 3/21 respectively.
Ad blocker interference detected!
Wikia is a free-to-use site that makes money from advertising. We have a modified experience for viewers using ad blockers

Wikia is not accessible if you've made further modifications. Remove the custom ad blocker rule(s) and the page will load as expected.