LOONEY TUNES
NOTE: Looney Tunes is pillarboxed (two black bars on top and bottom) on CN.
NO LOONEY TUNES AIRINGS ON CARTOON NETWORK THIS WEEK.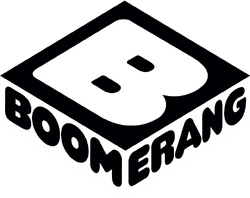 LOONEY TUNES
2/5/17 - 6am - Frigid Hare/Grey Hounded Hare/Ham in a Role, A/Hen House Henry/High Diving Hare/Knights Must Fall/Long-Haired Hare/Often An Orphan/Porky Chops/Rabbit Hood
2/5/17 - 1pm - Windblown Hare/Back Alley Oproar/Buccaneer Bunny/Bugs Bunny Rides Again/Foghorn Leghorn/Hare Splitter
2/6/17 - 6am - Hop, Look and Listen/Hot Cross Bunny/Odor of the Day/Pest That Came to Dinner/Scaredy Cat/Stupor Salesman/Two Gophers from Texas/Up-Standing Sitter/What Makes Daffy Duck
2/6/17 - 1pm - You Were Never Duckier/Crowing Pains/Little Orphan Airedale/Pest in the House, A/Scent-imental Over You/Tweetie Pie
2/7/17 - 6am - Baseball Bugs/Big Snooze/Hare Remover/Rhapsody Rabbit/Walky Talky Hawky/Trap Happy Porky/Duck Soup to Nuts/Yankee Doodle Daffy/From Hare to Eternity
2/7/17 - 1pm - Superior Duck/Carrotblanca/Chariots of Fur/Blooper Bunny/Box Office Bunny/Daffy Flies North
2/8/17 - 6am - Duck Dodgers and the Return of the 24 1/2th Century/Portrait of the Artist as a Young Bunny/Soup or Sonic/Spaced Out Bunny/Yolks on You/Freeze Frame/Clippety Clobbered/Out and Out Rout/Shot and Bothered/Solid Tin Coyote
2/8/17 - 1pm - Sugar and Spies/Boulder Wham!/Chaser on the Rocks/Corn on the Cop/Hairied and Hurried/Highway Runnery/Just Plane Beep
2/9/17 - 6am - Road Runner a Go-Go/Rushing Roulette/Suppressed Duck/Tease for Two/Tired and Feathered/Zip Zip Hooray!/Dr. Devil and Mr. Hare/Dumb Patrol/False Hare/Freudy Cat
2/9/17 - 1pm - Hawaiian Aye Aye/Iceman Ducketh/War and Pieces/Banty Raids/Claws in the Lease/Devil's Feud Cake/Fast Buck Duck
2/10/17 - 6am - Mad as a Mars Hare/Million Hare/To Beep or Not to Beep/Transylvania 6-5000/Woolen Under Where/Bill of Hare/Fish and Slips/Good Noose/Hare Breadth Hurry/Honey's Money
2/10/17 - 1pm - Jet Cage/Mother Was a Rooster/Quackodile Tears/Sheep in the Deep, A/Shishkabugs/Slick Chick/Wet Hare
2/11/17 - 6am - Zoom at the Top/Abominable Snow Rabbit/Beep Prepared/Birds of a Father/Compressed Hare/D'Fightin' Ones/Daffy's Inn Trouble/Hoppy Daze/Last Hungry Cat/Lickety-Splat
2/11/17 - 1pm - Strangled Eggs/What's My Lion/Zip 'N Snort/Dixie Fryer/Fastest and the Mostest/Goldimouse and the Three Cats/Hopalong Casualty
NOTES
TBD
Ad blocker interference detected!
Wikia is a free-to-use site that makes money from advertising. We have a modified experience for viewers using ad blockers

Wikia is not accessible if you've made further modifications. Remove the custom ad blocker rule(s) and the page will load as expected.