LOONEY TUNES
NOTE: Looney Tunes is pillarboxed (two black bars on top and bottom) on CN.
2/23/14 - 6am - Lighter Than Hare/Soup or Sonic/You Were Never Duckier
2/24/14 - 11am - Sandy Claws/Apes Of Wrath/Zoom and Bored/What's My Lion/Dr. Jerkyl's Hide/Buccaneer Bunny/Scaredy Cat
2/25/14 - 11am - 8 Ball Bunny/Wild About Hurry/The Last Hungry Cat/Napoleon Bunny-Part/Suppressed Duck/Hen House Henry/Ballot Box Bunny
2/26/14 - 11am - A Street Cat Named Sylvester/Spaced Out Bunny/Scrambled Aches/The Slap Hoppy Mouse/Robot Rabbit/Little Boy Boo/Stupor Salesman
2/27/14 - 11am - Portrait of the Artist as a Young Bunny/A Fractured Leghorn/Tweety's Circus/Frigid Hare/Lickety Splat/What Makes Daffy Duck/Barbary Coast Bunny
2/28/14 - 11am - Rabbit's Feat/Tugboat Granny/Daffy Duck Hunt/Dr. Devil and Mr. Hare/Zoom at the Top/A Mouse Divided/Transylvania 6-5000
3/1/14 - 6am - Rabbitson Crusoe/A Hound for Trouble/Duck Soup to Nuts
THE LOONEY TUNES SHOW
2/23/13 - 6:30am - Newspaper Thief
3/1/14 - 6:30am - To Bowl Or Not To Bowl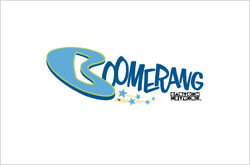 2/23/14 - 7am - This is a Life/Dog Pounded/No Parking Hare/Superior Duck/Walky Talky Hawky/Broom-stick Bunny/Zoom and Bored
2/24/14 - 7pm - Hair-Raising Hare/A Pizza Tweety-Pie/Rabbit's Kin/Good Noose/Crowing Pains/Hare Trimmed/Scrambled Aches
2/25/14 - 7pm - Hot Lava Shower/Tired and Feathered/Carrotblanca/Claws in the Lease/Bewitched Bunny/Going! Going! Gosh!/Compressed Hare/You Were Never Duckier
2/26/14 - 7pm - Bill of Hare/Dime to Retire/Two Gophers from Texas/Long-Haired Hare/Sock A Doodle Do/Birds Anonymous/Just Plane Beep
2/27/14 - 7pm - Electrock/Highway Runnery/Yankee Doodle Daffy/Plop Goes the Weasel/Who's Kitten Who/Lighter than Hare/Hare-Way To The Stars/Boobs In The Woods
2/28/14 - 7pm - The Abominable Snow Rabbit/Chaser On The Rocks/Fowl Weather/Rabbit of Seville/Little Red Rodent Hood/Fast And Furry-ous/Odor of the Day
3/1/14 - 7am - Banty Raids/Shot and Bothered/The Hasty Hare/Hot Lava Shower/His Hare Raising Tale/Tweet Dreams/The Up-Standing Sitter/From Hare To Eternity
NOTES
The Mixel Shorts Hot Lava Shower and Electrock air with the Looney Tunes blocks on 2/25, 2/27, and 3/1 respectively (Hot Lava Shower airs twice - on 2/25 and 3/1).
Ad blocker interference detected!
Wikia is a free-to-use site that makes money from advertising. We have a modified experience for viewers using ad blockers

Wikia is not accessible if you've made further modifications. Remove the custom ad blocker rule(s) and the page will load as expected.