LOONEY TUNES
NOTE: Looney Tunes is pillarboxed (two black bars on top and bottom) on CN.
2/2/14 - 6am - The High and the Flighty/Knighty Knight Bugs/Cat's A-Weigh
2/3/14 - 11am - Baseball Bugs/All A-Bir-r-r-d/Fastest With The Mostest/Bunny Hugged/Daffy Flies North/Forward March Hare
2/4/14 - 11am - French Rarebit/Don't Give Up The Sheep/Good Noose/Stooge For A Mouse/The Grey Hounded Hare/Pests For Guests/The Foghorn Leghorn
2/5/14 - 11am - Tweet Dreams/My Bunny Lies Over The Sea/Often An Orphan/Freeze Frame/Rabbit Hood/An Egg Scramble/Tree For Two
2/6/14 - 11am - Rhapsody Rabbit/Going! Going! Gosh!/Fish and Slips/All Fowled Up/The Windblown Hare/Bad Ol' Puddy Tat/Quack Shot
2/7/14 - 11am - Tease For Two/Baby Buggy Bunny/Muzzle Tough/Guided Muscle/Wild Over You/False Hare/Pop 'Im Pop
2/8/14 - 6am - Fair Haired Hare/Stop, Look and Hasten/The Honey-Mousers
THE LOONEY TUNES SHOW
2/2/13 - 6:30am - Devil Dog
2/8/14 - 6:30am - The Foghorn Leghorn Story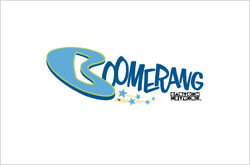 2/2/14 - 7am - Hairied and Hurried/Stop, Look and Hasten/Just Plane Beep/Little Boy Boo/Leghorn Swoggled/Tweet Zoo/Lighthouse Mouse
2/3/14 - 7pm - Water Water Every Hare/A Bird In A Guilty Cage/Boulder Wham!/Rhapsody Rabbit/Cat Feud/Foxy By Proxy/Daffy Flies North
2/4/14 - 7pm - No Parking Hare/Zoom and Bored/Dog Pounded/Superior Duck/Walky Talky Hawky/Broom-stick Bunny/This Is A Life?
2/5/14 - 7pm - From Hare To Eternity/Shot and Bothered/Banty Raids/His Hare Raising Tale/The Up-Standing Sitter/The Hasty Hare/Tweet Dreams
2/6/14 - 7pm - Buccaneer Bunny/Hook, Line and Stinker/Hawaiian Aye Aye/Duck Dodgers in the 24 1/2 Century/Half Fare Hare/Invasion of the Bunny Snatchers/Woolen Under Where
2/7/14 - 7pm - Whoa, Be-Gone!/8 Ball Bunny/Ant Pasted/Tree For Two/Napoleon Bunny-Part/A Pizza Tweety-Pie/What Makes Daffy Duck
2/8/14 - 7am - Compressed Hare/Going! Going! Gosh!/Bewitched Bunny/You Were Never Duckier/Claws in the Lease/Tired and Feathered/Carrotblanca
NOTES
Nothing to note this week.
Ad blocker interference detected!
Wikia is a free-to-use site that makes money from advertising. We have a modified experience for viewers using ad blockers

Wikia is not accessible if you've made further modifications. Remove the custom ad blocker rule(s) and the page will load as expected.