LOONEY TUNES
NOTE: Looney Tunes is pillarboxed (two black bars on top and bottom) on CN.
12/8/13 - 6am - Tree For Two/Wild Over You/Quack Shot
12/9/13 - 11am - Hopalong Casualty/Freudy Cat/Lickety Splat/Fast Buck Duck/Little Orphan Airedale/Ain't She Tweet/Foxy by Proxy
12/10/13 - 11am - Oily Hare/Rabbit Fire/The Million Hare/Yankee Doodle Daffy/Sock A Doodle Do?Baton Bunny/Ant Pasted
12/11/13 - 11am - You Were Never Duckier/Quackodile Tears/Sugar and Spies/Yankee Dood It/Dough For The Do-Do/Shot and Bothered/Cat Feud
12/12/13 - 11am - Sheep Ahoy/Hip Hip Hurry/Tree Cornered Tweety/Baseball Bugs/Canary Row/Long-Haired Hare/Superior Duck
12/13/13 - 11am - The Hasty Hare/Bugs Bunny Rides Again/What's My Lion/Steal Wool/Cracked Quack/The Jet Cage/A Pest In The House
12/14/13 - 6am - The Pest That Came To Dinner/Box Office Bunny/A Mouse Divided/The Windblown Hare
THE LOONEY TUNES SHOW
12/8/13 - 6:30am - Dear John
12/9/13 - 3:30pm - A Christmas Carol
12/14/13 - 6:30am - Daffy Duck, Esquire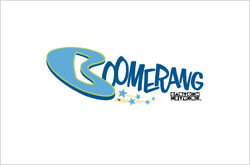 12/8/13 - 7am - Daffy Flies North/Hip Hip Hurry/What's My Lion/Haredevil Hare/Buccaneer Bunny/8 Ball Bunny/Duck Amuck
12/9/13 - 7pm - Bully For Bugs/Quack Shot/Zip 'N Snort/Bunny Hugged/Tweety's Circus/Two Gophers From Texas/Baseball Bugs
12/10/13 - 7pm - You Were Never Duckier/Hip Hip Hurry/The Honey-Mousers/Rabbit's Kin/French Rarebit/Tugboat Granny/Honey's Money
12/11/13 - 7pm - For Scentimental Reasons/Hare Spiltter/Robin Hood Daffy/Tweetie Pie/Bedeviled Rabbit/Hoppy Go Lucky/A Bone For A Bone
12/12/13 - 7pm - Heaven Scent/A Fractured Leghorn/Porky Chops/Baby Buggy Bunny/People Are Bunny/All A-Bir-r-r-d/Just Plane Beep
12/13/13 - 7pm - Good Noose/Crowing Pains/Mouse And Garden/Hare Trimmed/Hair-Raising Hare/Scrambled Aches/A Pizza Tweety-Pie
NOTES
Many shorts air twice or even thrice this week: What's My Lion?, Quack Shot, Hip Hip-Hurry!, etc.
The 12/14 airing of Looney Tunes on Boomerang is pre-empted for a Christmas special.
The Looney Tunes Show episode "A Christmas Carol" will be running on CN December 9th in a special timeslot: 3:30pm.
Ad blocker interference detected!
Wikia is a free-to-use site that makes money from advertising. We have a modified experience for viewers using ad blockers

Wikia is not accessible if you've made further modifications. Remove the custom ad blocker rule(s) and the page will load as expected.