LOONEY TUNES
NOTE: Looney Tunes is pillarboxed (two black bars on top and bottom) on CN.
NO LOONEY TUNES AIRINGS ON CARTOON NETWORK THIS WEEK.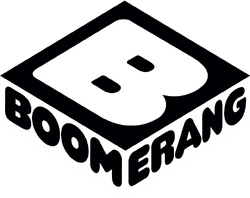 LOONEY TUNES
12/26/16 - 6am - Duck Amuck/Duck Dodgers in the 24 1/2 Century/Duck! Rabbit, Duck!/Fowl Weather/Hare Trimmed/Kiss Me Cat/Mouse Divided, A/Muscle Tussle/Plop Goes the Weasel
12/27/16 - 6am - Ain't She Tweet//Beep, Beep/Bird in a Guilty Cage/Cracked Quack/Feed the Kitty/Fool Coverage/Foxy by Proxy/Going! Going! Gosh!/Hare Lift/Hasty Hare
12/28/16 - 6am - Tree For Two/Who's Kitten Who/Ballot Box Bunny/Big Top Bunny/Bone for a Bone, A/Bunny Hugged/Canned Feud/Drip Along Daffy/Fair Haired Hare
12/29/16 - 6am - Rabbit Fire/Room and Bird/Tweet Tweet Tweety/Tweety's S.O.S./8 Ball Bunny/All A-Bir-r-r-d/Boobs in the Woods/Bunker Hill Bunny/Canary Row
12/30/16 - 6am - Mutiny on The Bunny/Pop 'Em Pop/Rabbit of Seville/Scarlet Pumpernickle/Stooge For a Mouse/Bad Ol' Puddy Tat/Bye, Bye Bluebeard/Daffy Duck Hunt/Dough For The Do Do/Fast And Furry-ous
12/31/16 - 6am - Long-Haired Hare/Often An Orphan/Porky Chops/Rabbit Hood/Windblown Hare/Back Alley Oproar/Buccaneer Bunny/Bugs Bunny Rides Again/Foghorn Leghorn/Hare Splitter
THE SYLVESTER AND TWEETY MYSTERIES
12/26/16 - 3pm - Rotha Khan/Good Bird Hunting
12/26/16 - 3:30pm - Venice, Anyone?/Fifty Karat Furball
12/27/16 - 3pm - Feather Christmas/Fist Full of Lutefisk, A
12/27/16 - 3:30pm - Son of Roswell That Ends Well/Mynah Problem
12/28/16 - 3pm - Whatever Happened to Shorty/Big Knight Out, A
12/28/16 - 3:30pm - Brussel Sprouts/Golden Bird of Shangri-claw
12/29/16 - 3pm - When Granny Ruled the Earth/Dutch Tweet
12/29/16 - 3:30pm - Bayou on the Half Shell/Seeing Double
12/30/16 - 3pm - When Harry Met Salieri/Early Woim Gets The Boid
12/30/16 - 3:30pm - This Is the Kitty/Eye for an Aye Aye
12/31/16 - 3pm - BlackBoard Jumble/What's the Frequency Kitty?
12/31/16 - 3:30pm - Dial V for Veterinarian/California's Crusty Bronze
THE LOONEY TUNES SHOW
12/25/16 - 3:30pm - Christmas Carol, A
NOTES
TBD
Ad blocker interference detected!
Wikia is a free-to-use site that makes money from advertising. We have a modified experience for viewers using ad blockers

Wikia is not accessible if you've made further modifications. Remove the custom ad blocker rule(s) and the page will load as expected.