Looney Tunes TV Tracker:Week of 12/20/15 - 12/26/15
Talk

0
Share
Ad blocker interference detected!
Wikia is a free-to-use site that makes money from advertising. We have a modified experience for viewers using ad blockers

Wikia is not accessible if you've made further modifications. Remove the custom ad blocker rule(s) and the page will load as expected.
Week of 12/20/15 - 12/26/15 (All Times Eastern)
LOONEY TUNES
NOTE: Looney Tunes is pillarboxed (two black bars on top and bottom) on CN.
NO LOONEY TUNES AIRINGS ON CARTOON NETWORK THIS WEEK.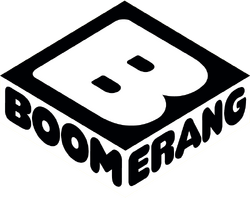 LOONEY TUNES
12/20/15 - 10:30am - Frigid Hare/Abominable Snow Rabbit/Iceman Ducketh
12/20/15 - 2am - His Hare Raising Tale/Mutt in a Rut/Leghorn Swoggled/Lickety Splat/Hoppy Daze/Tweet Dreams/Up-Standing Sitter
12/21/15 - 2am - Heir Conditioned/Highway Runnery/Satan's Waitin'/Now Hare This/Feather Dusted/Dough For The Do Do/Quack Shot
12/22/15 - 2am - Rhapsody Rabbit/Haredevil Hare/Pest that Came to Dinner/Hawaiian Aye Aye/Pest In The House, A/Raw! Raw! Rooster!/Fastest And The Mostest
12/23/15 - 2am - Zoom and Bored/What Makes Daffy Duck/Superior Duck/Walky Talky Hawky/To Beep or Not to Beep/Windblown Hare/Fractured Leghorn, A
12/25/15 - 2am - Scarlet Pumpernickle/Hot-Rod and Reel!/Forward March Hare/Wild Over You/Room and Bird/Daffy's Inn Trouble/Hop, Look And Listen
12/26/15 - 10:30am - Design for Leaving/Bully for Bugs/Corn on the Cop
12/26/15 - 2am - Hyde and Go Tweet/Corn on the Cop/Little Red Rodent Hood/Design for Leaving/Scrambled Aches/Hare Remover/Bully for Bugs
THE LOONEY TUNES SHOW
12/20/15 - 4pm - Shell Game
12/20/15 - 4:30pm - Year of the Duck
12/20/15 - 5am - Gossamer Is Awesomer
12/20/15 - 5:30am - Here Comes the Pig
12/21/15 - 5am - Mr. Weiner
12/21/15 - 5:30am - SuperRabbit
12/22/15 - 5am - Best Friends Redux
12/22/15 - 5:30am - Best Friends
12/23/15 - 3pm - A Christmas Carol
12/23/15 - 5am - Jaibird and Jailbunny
12/23/15 - 5:30am - Members Only
12/24/15 - 8:30am and 4:30am - A Christmas Carol
12/25/15 - 5am - A Christmas Carol
12/25/15 - 5:30am - Reunion
12/26/15 - 11am - Devil Dog
12/26/15 - The Foghorn Leghorn Story
12/26/15 - 4pm - Casa de Calma
12/26/15 - 4:30pm - Eligible Bachelors
12/26/15 - 5am - Peel of Fortune
12/26/15 - 5:30am - Double Date
THE SYLVESTER AND TWEETY MYSTERIES
12/21/15 - 9am - Star of Bombay, The/Happy Pranksgiving
12/21/15 - 9:30am - Is Paris Stinking/Fangs for the Memories
12/21/15 - 3pm - Feather Christmas/Fist Full of Lutefisk, A
12/21/15 - 3:30pm - It Happened One ight Before Christmas
12/22/15 - 9am - Fair's Fair/Moscow Side Story
12/22/15 - 9:30am - Spaced Out/Autumn's Leaving
12/23/15 - 9am - Yelp/Jeepers Creepers
12/23/15 - 9:30am - Fleas Release Me/Niagara's Fallen
12/24/15 - 9am and 5am - Feather Christmas/Fist Full of Lutefisk, A
12/24/15 - 9:30am and 5:30am - It Happened One ight Before Christmas
12/25/15 - 2pm - B2 or Not B2
12/25/15 - 2:30pm - It's a Plaid, Plaid, Plaid, Plaid World
BABY LOONEY TUNES
12/20/15 - 8am - All Washed Up/My Bunny Lies Over the Ocean
12/20/15 - 8:30am - Tea & Basketball/Down By The Cage
12/21/15 - 8am - Band Together/Oh Where, Oh Where Has My Baby Martian Gone
12/21/15 - 8:30am - Harder They Fall, The/Hare Hid Under the Fountain
12/22/15 - 8am - Mr. Mc Stuffles/Twinkle, Baby Looney Star
12/22/15 - 8:30am - Hair Cut-Ups/Does Your Tongue Hang Low
12/23/15 - 8am - Daffy Did It!/Foghorn's Talkin' in the Barnyard
12/23/15 - 8:30am - New Cat in Town/Baby Bunny
12/26/15 - 8am - Wise Quacker/D-A-F-F-Y
12/26/15 - 8:30am - Loose Change/Oh Where, Oh Where Has My Baby Martian Gone
WABBIT
12/21/15 - 8pm and 11pm - Bugsfoot/Grim on Vacation/Painter Paint Hare/Spy Who Bugged Me
12/22/15 - 8pm and 11pm - Big Troubles/Manner Maid/Inside Bugs, The/Sun Valley Freeze
12/23/15 - 8pm and 11pm - Not Lyin' Lion/Ice Ice Bunny/Snow Wabbit/Aromatherapest
12/25/15 - 8pm and 11pm - Wabbit's Best Friend/Annoying Ex-Boydfriend/Hareplane Mode/Bugs of Steel
NOTES
TBD