LOONEY TUNES
NOTE: Looney Tunes is pillarboxed (two black bars on top and bottom) on CN.
NO LOONEY TUNES AIRINGS ON CARTOON NETWORK THIS WEEK.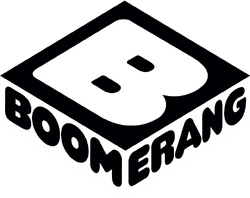 LOONEY TUNES
12/18/16 - 6am - Cat's Paw/Hot-Rod and Reel!/Mutt in a Rut/People are Bunny/Trick or Tweet/Tweet and Lovely/Tweet Dreams/Wild About Hurry/Witch's Tangled Hare, A/Cat Feud
12/19/16 - 6am - Knighty Knight Bugs/Now Hare This/Pizza Tweety-Pie, A/Pre-Hysterical Hare/Robin Hood Daffy/Weasel While You Work/Whoa, Be-Gone!/Bedevilled Rabbit/Birds Anonymous/Boston Quackie
12/20/16 - 6am - Touche and Go/Tweet Zoo/What's Opera Doc?/Zoom and Bored/Barbary Coast Bunny/Broom-stick Bunny/Gee Whiz-z-z/Half Fare Hare/Heaven Scent/High and the Flighty
12/21/16 - 6am - To Hare Is Human/Too Hop To Handle/Tree Cornered Tweety/Tugboat Granny/Tweet and Sour/Unexpected Pest/Weasel Stop/Yankee Dood It/All Fowled Up/Dime to Retire
12/22/16 - 6am - Lighthouse Mouse/Lumber Jerks/Pests for Guests/Rabbit Rampage/Ready..Set..Zoom!/Red Riding Hoodwinked/Roman Legion Hare/This is a Life/Tweety's Circus/Baby Buggy Bunny
12/23/16 - 6am - Dr. Jerkyl's Hide/Feline Frame-up/I Gopher You/Little Boy Boo/Lumber Jack-Rabbit/Muzzle Tough/No Barking/No Parking Hare/Quack Shot/Sandy Claws
THE SYLVESTER AND TWEETY MYSTERIES
12/18/16 - 3pm - Fleas Release Me/Niagara's Fallen
12/18/16 - 3:30pm - Fountain of Funk/Yes We Have
12/19/16 - 3pm - Spooker of the House/Furgo
12/19/16 - 3:30pm - Shell Game, The/Rasslin' Rhapsody
12/20/16 - 3pm - Ice Cat-Pades/To Catch a Puddy
12/20/16 - 3:30pm - Family Circles/Sea You Later
12/21/16 - 3pm - Case of Red Herring, A/Roswell That
12/21/16 - 3:30pm - Good Nephew, A/Mirage Sale
12/22/16 - 3pm - Stilted Perch, The/Game of Cat and Monster
12/22/16 - 3:30pm - You're Thor?!/I Gopher You
12/23/16 - 3pm - Hold the Lyin' King Please/Suite Mystery of Wife at Last I Found You
12/23/16 - 3:30pm - San Francisco Beat, The/Triangle of Terror
12/23/16 - 5pm - Casino Evil/Happy Birthday to You
12/24/16 - 1pm - Feather Christmas/Fist Full of Lutefisk, A
12/24/16 - 1:30pm - It Happened One Night Before Christmas
THE LOONEY TUNES SHOW
12/23/16 - 5:30pm - Christmas Carol, A
12/24/16 - 2pm - Christmas Carol, A
NOTES
TBD
Ad blocker interference detected!
Wikia is a free-to-use site that makes money from advertising. We have a modified experience for viewers using ad blockers

Wikia is not accessible if you've made further modifications. Remove the custom ad blocker rule(s) and the page will load as expected.