LOONEY TUNES
NOTE: Looney Tunes is pillarboxed (two black bars on top and bottom) on CN.
12/15/13 - 6am - The Last Hungry Cat/Daffy Duck Hunt/Bunker Hill Bunny
12/16/13 - 11am - Tease For Two/Chaser On The Rocks/8 Ball Bunny/Often An Orphan/Chariots of Fur/For Scentimental Reasons/Forward March Hare
12/17/13 - 11am - Kiss Me Cat/Freeze Frame/Hyde and Hare/Baby Buggy Bunny/Daffy's Inn Trouble/Fastest With The Mostest/Fair Haired Hare
12/18/13 - 11am - Hoppy Daze/Rabbit Transit/A Pizza Tweety-Pie/Shishkabugs/Wet Hare/Snow Business/Drip Along Daffy
12/19/13 - 11am - Heaven Scent/A Fractured Leghorn/A Star Is Bored/Porky Chops/Home Tweet Home/Devil May Hare/Feather Dusted
12/20/13 - 11am - Rabbit's Kin/Tired and Feathered/Transylvania 6-5000/An Egg Scramble/Scrambled Aches/I Gopher You/The Solid Tin Coyote
12/21/13 - 6am - Quackodile Tears/All A-Bir-r-r-d/Apes Of Wrath
THE LOONEY TUNES SHOW
12/15/13 - 6:30am - Spread Those Wings And Fly
12/16/13 - 9pm - A Christmas Carol
12/21/13 - 6:30am - A Christmas Carol
12/21/13 - 5:30pm - A Christmas Carol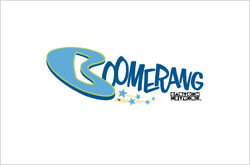 Sorry! None This Week! 
NOTES
All Looney Tunes airings on Boomerang this week have been pre-empted due to the Boomerang Christmas Party.
The Looney Tunes Show's A Christmas Carol airs twice this week on CN.
Ad blocker interference detected!
Wikia is a free-to-use site that makes money from advertising. We have a modified experience for viewers using ad blockers

Wikia is not accessible if you've made further modifications. Remove the custom ad blocker rule(s) and the page will load as expected.