LOONEY TUNES
NOTE: Looney Tunes is pillarboxed (two black bars on top and bottom) on CN.
NO LOONEY TUNES AIRINGS ON CARTOON NETWORK THIS WEEK.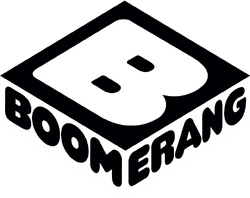 LOONEY TUNES
12/11/16 - 6am - Windblown Hare/Back Alley Oproar/Buccaneer Bunny/Bugs Bunny Rides Again/Foghorn Leghorn/Hare Splitter/Haredevil Hare/Hop, Look and Listen/Hot Cross Bunny/My Bunny Lies Over The Sea
12/12/16 - 6am - You Were Never Duckier/Crowing Pains/Little Orphan Airedale/Pest in the House, A/Scent-imental Over You/Tweetie Pie/Baseball Bugs/Big Snooze/Hair-Raising Hare
12/13/16 - 6am - Superior Duck/Carrotblanca/Chariots of Fur/Blooper Bunny/Daffy Flies North/Duck Dodgers and the Return of the 24 1/2th Century/Portrait of the Artist as a Young Bunny/Soup or Sonic
12/14/16 - 6am - Sugar and Spies/Boulder Wham!/Chaser On The Rocks/Corn on the Cop/Hairied and Hurried/Highway Runnery/Just Plane Beep/Road Runner a Go-Go/Rushing Roulette/Suppressed Duck
12/15/16 - 6am - Hawaiian Aye Aye/Iceman Ducketh/War and Pieces/Banty Raids/Claws in the Lease/Devil's Feud Cake/Fast Buck Duck/Hare Breadth Hurry/Mad as a Mars Hare/Million Hare
12/16/16 - 6am - Jet Cage/Mother Was A Rooster/Quackodile Tears/Sheep in the Deep, A/Shishkabugs/Slick Chick/Wet Hare/Zoom at the Top/Abominable Snow Rabbit/Beep Prepared
12/17/16 - 6am - Strangled Eggs/What's My Lion/Zip 'N Snort/Dixie Fryer/Fastest And The Mostest/From Hare to Heir/Goldimouse and the Three Cats/Hopalong Casualty/Hyde and Go Tweet/Lighter than Hare
THE SYLVESTER AND TWEETY MYSTERIES
12/11/16 - 3pm - It Happened One Night Before Christmas
12/11/16 - 3:30pm - Spaced Out/Autumn's Leaving
12/12/16 - 3pm - Catch as Catch Can/Yodel Recall
12/12/16 - 3:30pm - Don't Polka Me/Granny Vanishes
12/13/16 - 3pm - Curse of De Nile/Hawaii 33 1/3
12/13/16 - 3:30pm - Scare Up There, The/If It's Wednesday, This Must Be Holland
12/14/16 - 3pm - Keep Your Pantheon/London Broiled
12/14/16 - 3:30pm - One Froggy Throat/Mush Ado About Nothing
12/15/16 - 3pm - They Call Me Mr. Lincoln/Froggone It
12/15/16 - 3:30pm - Star of Bombay, The/Happy Pranksgiving
12/16/16 - 3pm - Is Paris Stinking/Fangs for the Memories
12/16/16 - 3:30pm - Fair's Fair/Moscow Side Story
12/17/16 - 3pm - El Dia De Los Pussygatos/3 Days & 2 Nights of the Condor
12/17/16 - 3:30pm - Yelp/Jeepers Creepers
NOTES
TBD
Ad blocker interference detected!
Wikia is a free-to-use site that makes money from advertising. We have a modified experience for viewers using ad blockers

Wikia is not accessible if you've made further modifications. Remove the custom ad blocker rule(s) and the page will load as expected.