Looney Tunes TV Tracker:Week of 12/1/13 - 12/7/13
Talk

0
Share
Ad blocker interference detected!
Wikia is a free-to-use site that makes money from advertising. We have a modified experience for viewers using ad blockers

Wikia is not accessible if you've made further modifications. Remove the custom ad blocker rule(s) and the page will load as expected.
LOONEY TUNES
NOTE: Looney Tunes is pillarboxed (two black bars on top and bottom) on CN.
12/1/13 - 6am - Show Biz Bugs/Birds Anonymous/Soup or Sonic
12/2/13 - 11am - Hare Brush/Tweety's Circus/Suppressed Duck/Rabbit Rampage/Tweet Zoo/Hot Cross Bunny/Big Top Bunny
12/3/13 - 11am - Corn on the Cop/Bonanza Bunny/Hare Splitter/Odor of the Day/Zipping Along/Touche and Go/Bye, Bye Bluebeard
12/4/13 - 11am - Gee Whiz-z-z/Who Scent You?/Trap Happy Porky/Muscle Tussle/Bully for Bugs/Duck Amuck/Feed the Kitty
12/5/13 - 11am - Hurdy Gurdy Hare/Design For Leaving/Blooper Bunny/Rushing Roulette/Napoleon Bunny-Part/Boston Quackie/Boulder Wham!
12/6/13 - 11am - Good Noose/Rabbit Hood/Stupor Duck/No Parking Hare/Weasel Stop/Gopher Broke/Bunny Hugged
12/7/13 - 6am - Bill of Hare/Soup or Sonic/Box Office Bunny
THE LOONEY TUNES SHOW
12/1/13 - 6:30am - It's A Handbag
12/7/13 - 6:30am - We're In Big Truffle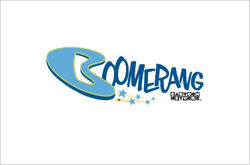 12/1/13 - 7am - Mad as a Mars Hare/Lumber Jerks/Back Alley Oproar/His Hare Raising Tale/Tired and Feathered/Often An Orphan/Too Hop To Handle
12/2/13 - 7pm - Superior Duck/Mad as a Mars Hare/Hot-Rod and Reel!/Fowl Weather/The Pest That Came To Dinner/A Ham in A Role/Bugs Bunny Rides Again
12/3/13 - 7pm - Quack Shot/Double or Mutton/Snow Business/Beep, Beep/Leghorn Swoggled/Frigid Hare/Rabbit Rampage
12/4/13 - 7pm - No Parking Hare/Going! Going! Gosh!/Odor of the Day/Knighty Knight Bugs/Plop Goes The Weasel/Compressed Hare/Fast Buck Duck
12/5/13 - 7pm - Muzzle Tough/Duck! Rabbit, Duck!/The Unexpected Pest/Out and Out Rout/Fair Haired Hare/The Ducksters/Feline Frame-Up
12/6/13 - 7pm - Hurdy Gurdy Hare/Tweety's S.O.S./Sugar and Spies/Rabbit Every Monday/Sock A Doodle Do/The Windblown Hare/Hop, Look And Listen
12/7/13 - 7am - A Street Cat Named Sylvester/The Foghorn Leghorn/Bye, Bye Bluebeard/Napoleon Bunny-Part/Boulder Wham!/Tweet Dreams/Prince Varmint
NOTES