LOONEY TUNES
NOTE: Looney Tunes is pillarboxed (two black bars on top and bottom) on CN.
11/10/14 - 9:30am - Back Alley Oproar/Oily Hare/Muscle Tussle/Beep Prepared/Birds Of A Father/Forward March Hare/Hoppy Go Lucky
11/12/14 - 9:30am - Lumber Jack-Rabbit/Bad Ol' Puddy Tat/Rabbitson Crusoe/Leghorn Swoggled/Often An Orphan/Mad as a Mars Hare
11/13/14 - 9:30am - Buccaneer Bunny/What Makes Daffy Duck/Hot-Rod and Reel!/Tweet Tweet Tweety/Walky Talky Hawky/Bill of Hare/Yankee Dood It
11/14/14 - 9:30am - Just Plane Beep/The Million Hare/A Street Cat Named Sylvester/Superior Duck/Pests for Guests/Napoleon Bunny-Part/Dr. Jerkyl's Hide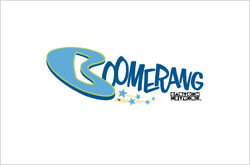 LOONEY TUNES
11/9/14 - 2am - Rabbit Hood/Hare Brush/To Beep or Not to Beep/Duck Amuck/Feed the Kitty/Hen House Henry/What's My Lion?
11/10/14 - 12pm - High and the Flighty/Muzzle Tough/Boulder Wham!/A Star Is Bored/Bunker Hill Bunny/Bell Hoppy/I Gopher You
11/10/14 - 2am - Stupor Duck/Bunker Hill Bunny/Gopher Broke/Duck Soup to Nuts/Fox Terror/Barbary Coast Bunny/Tweetie Pie
11/11/14 - 12pm - Double Or Mutton/Beep, Beep/Rabbit Rampage/Rabbit Seasoning/Snow Business/Frigid Hare/Mad as a Mars Hare
11/11/14 - 2am - Hare We Go/The Stupor Salesman/Feather Bluster/Guided Muscle/Often An Orphan/Hoppy Daze/Hare Remover
11/12/14 - 12pm - Odor of the Day/Carrotblanca/Fast Buck Duck/Going! Going! Gosh!/Plop Goes the Weasel/Knighty Knight Bugs/Compressed Hare
11/12/14 - 2am - Portrait of the Artist as a Young Bunny/Birds Anonymous/Hairied and Hurried/The Pest That Came To Dinner/Suppressed Duck/Sheep Ahoy/Rabbit of Seville
11/13/14 - 12pm - The Iceman Ducketh/The Abominable Snow Rabbit/Heaven Scent/The Foghorn Leghorn/The Slap Hoppy Mouse/The Up-Standing Sitter/Chariots of Fur
11/13/14 - 2am - What's Opera Doc?/Cat's Paw/Highway Runnery/Bugs Bunny Rides Again/Boobs In The Woods/Crowing Pains/Red Riding Hoodwinked
11/14/14 - 12pm - Hare Splitter/Trap Happy Porky/A Mouse Divided/All A-Bir-r-r-d/Duck! Rabbit, Duck!/A Sheep In The Deep/Chaser On The Rocks
11/14/14 - 2am - Hopalong Casualty/Two Gophers from Texas/Lighter than Hare/Don't Axe Me/Stooge For a Mouse/Hawaiian Aye Aye/High Diving Hare
11/15/14 - 2am - Mice Follies/Sandy Claws/Roman Legion Hare/Soup or Sonic/Kiss Me Cat/A Witch's Tangled Hare/Quack Shot
THE LOONEY TUNES SHOW
11/9/14 - 11am & 5am - Eligible Bachelors
11/9/14 - 11:30am & 5:30am - Peel of Fortune
11/10/14 - 5am - Double Date
11/10/14 - 5:30am - Newspaper Thief
11/11/14 - 5am - To Bowl or Not To Bowl
11/11/14 - 5:30am - Bugs & Daffy Get A Job
11/12/14 - 5am - That's My Baby
11/12/14 - 5:30am - Sunday Night Slice
11/13/14 - 5am - The DMV
11/13/14 - 5:30am - Off Duty Cop
11/14/14 - 5am - Working Duck
11/14/14 - 5:30am - French Fries
11/15/14 - 11am & 5am - Beauty School
11/15/14 - 11:30am & 5:30am - The Float
NOTES
Looney Tunes on CN is pre-empted on November 11th due to special programming.
Ad blocker interference detected!
Wikia is a free-to-use site that makes money from advertising. We have a modified experience for viewers using ad blockers

Wikia is not accessible if you've made further modifications. Remove the custom ad blocker rule(s) and the page will load as expected.