LOONEY TUNES
NOTE: Looney Tunes is pillarboxed (two black bars on top and bottom) on CN.
11/3/14 - 9:30am - Hairied and Hurried/Portrait of the Artist as a Young Bunny/Birds Anonymous/The Pest That Came to Dinner/Rabbit of Seville/Sheep Ahoy/Suppressed Duck
11/5/14 - 9:30am - What's Opera Doc?/Boobs In The Woods/Highway Runnery/Red Riding Hoodwinked/Crowing Pains/Bugs Bunny Rides Again/Cat's Paw
11/6/14 - 9:30am - Hawaiian Aye Aye/High Diving Hare/Two Gophers From Texas/Hopalong Casualty/Don't Axe Me/Lighter Than Hare/Stooge For A Mouse
11/7/14 - 9:30am - Roman Legion Hare/Soup or Sonic/Sandy Claws/Quack Shot/A Witch's Tangled Hare/Kiss Me Cat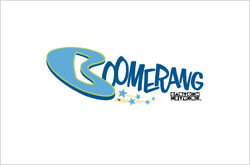 LOONEY TUNES
11/2/14 - 2am - Ant Pasted/Fastest And The Mostest/Tease For Two/False Hare/Don't Give Up The Sheep/No Parking Hare/Tweet Dreams
11/3/14 - 12pm - Hook, Line and Stinker/You Were Never Duckier/Devil May Hare/Room and Bird/Ducking the Devil/An Egg Scramble/Thumb Fun
11/3/14 - 2am - Greedy For Tweety/Bonanza Bunny/Hare-Way To The Stars/A Fractured Leghorn/Dumb Patrol 1964/A Pest In The House/Zoom and Bored
11/4/14 - 12pm - Pre-Hysterical Hare/All Fowled Up/Fish And Slips/Beep Prepared/To Beep or Not to Beep/Cat Feud/Show Biz Bugs
11/4/14 - 2am - Devil May Hare/Goldimouse and the Three Cats/Hip Hip Hurry/No Barking/You Were Never Duckier/Ducking the Devil/Pre-Hysterical Hare
11/5/14 - 12pm - Sock A Doodle Do/Duck Dodger and the Return of the 24 1/2th Century/Ant Pasted/Beep, Beep/Upswept Hare/Spaced Out Bunny/Freudy Cat
11/5/14 - 2am - The Windblown Hare/Bully for Bugs/The Big Snooze/Daffy's Inn Trouble/All Fowled Up/Don't Give Up The Sheep/Canary Row
11/6/14 - 12pm - Hook, Line and Stinker/Raw! Raw! Rooster!/Bedevilled Rabbit/8 Ball Bunny/The Scarlet Pumpernickel/Woolen Under Where/Snow Business
11/6/14 - 2am - Zipping Along/Baby Buggy Bunny/Thumb Fun/Wet Hare/Now Hare This/Pop 'Im Pop/Heir Conditioned
11/7/14 - 12pm - Broom-stick Bunny/Pop 'Im Pop/Feather Dusted/Knighty Knight Bugs/Hareless Wolf/Ready..Set..Zoom!/You Were Never Duckier
11/7/14 - 2am - From Hare to Heir/Dr. Devil and Mr. Hare/Scaredy Cat/Ain't She Tweet/The Slick Chick/Strangled Eggs/Freeze Frame
11/8/14 - 2am - Putty Tat Twouble/Weasel Stop/Hillbilly Hare/Tweet and Sour/Fool Coverage/Zoom at the Top/My Bunny Lies Over The Sea
THE LOONEY TUNES SHOW
11/2/14 - 11am & 5am - Gossamer Is Awesomer
11/2/14 - 11:30am & 5:30am - Here Comes The Pig
11/3/14 - 5am - Mr. Weiner
11/3/14 - 5:30am - SuperRabbit
11/4/14 - 5am - Best Friends Redux
11/4/14 - 5:30am - Best Friends
11/5/14 - 5am - Jailbird and Jailbunny
11/5/14 - 5:30am - Members Only
11/6/14 - 5am - Fish and Visitors
11/6/14 - 5:30am - Monster Talent
11/7/14 - 5am - Reunion
11/7/14 - 5:30am - Devil Dog
11/8/14 - 11am & 5am - The Foghorn Leghorn Story
11/8/14 - 11:30am & 5:30am - Casa de Calma
NOTES
Looney Tunes on CN is pre-empted on November 4th due to special programming
Ad blocker interference detected!
Wikia is a free-to-use site that makes money from advertising. We have a modified experience for viewers using ad blockers

Wikia is not accessible if you've made further modifications. Remove the custom ad blocker rule(s) and the page will load as expected.