LOONEY TUNES
NOTE: Looney Tunes is pillarboxed (two black bars on top and bottom) on CN.
NO LOONEY TUNES AIRINGS ON CARTOON NETWORK THIS WEEK.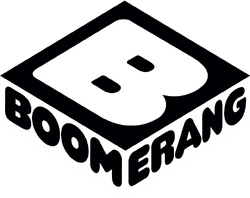 LOONEY TUNES
11/13/16 - 6am - Quackodile Tears/Sheep In The Deep, A/Shishkabugs/Slick Chick/Wet Hare/Zoom at the Top/Abominable Snow Rabbit/Beep Prepared/Birds Of A Father/Compressed Hare
11/13/16 - 1pm - Daffy's Inn Trouble/D'Fightin' Ones/Hoppy Daze/Last Hungry Cat/Lickety Splat/Strangled Eggs/What's My Lion
11/14/16 - 6am - Fastest And The Mostest/From Hare to Heir/Goldimouse and the Three Cats/Hopalong Casualty/Hyde and Go Tweet/Lighter than Hare/Mouse And Garden/Rabbit's Feat/Ready Woolen and Able/Who Scent You?
11/14/16 - 1pm - Apes Of Wrath/Baton Bunny/Bonanza Bunny/Cat's Paw/Hot-Rod and Reel!/Mutt in a Rut/People are Bunny
11/15/16 - 6am - Wild About Hurry/Witch's Tangled Hare, A/Cat Feud/Don't Axe Me/Feather Bluster/Gopher Broke/Hareless Wolf/Hare-Way To The Stars/Hip Hip Hurry/Hook, Line and Stinker
11/15/16 - 1pm - Knighty Knight Bugs/Now Hare This/Pizza Tweety-Pie, A/Pre-Hysterical Hare/Robin Hood Daffy/Weasel While You Work/Whoa, Be-Gone!
11/16/16 - 6am - Ducking the Devil/Fox Terror/Go Fly a Kit/Greedy For Tweety/Scrambled Aches/Show Biz Bugs/Steal Wool/Touche and Go/Tweet Zoo/What's Opera Doc?
11/16/16 - 1pm - Zoom and Bored/Barbary Coast Bunny/Broom-stick Bunny/Gee Whiz-z-z/Half Fare Hare/Heaven Scent/High and the Flighty
11/17/16 - 6am - Slap Hoppy Mouse/Star Is Bored, A/Stupor Duck/There They Go-Go-Go!/To Hare Is Human/Too Hop To Handle/Tree Cornered Tweety/Tugboat Granny/Tweet and Sour/Unexpected Pest
11/17/16 - 1pm - Weasel Stop/Yankee Dood It/All Fowled Up/Dime to Retire/Double Or Mutton/Feather Dusted/Guided Muscle
11/18/16 - 6am - Kiddie's Kitty, A/Lighthouse Mouse/Lumber Jerks/Pests for Guests/Rabbit Rampage/Ready..Set..Zoom!/Red Riding Hoodwinked/Roman Legion Hare/This is a Life/Tweety's Circus
11/18/16 - 1pm - Baby Buggy Bunny/Bell Hoppy/Bewitched Bunny/Bugs and Thugs/Captain Hareblower/Design for Leaving
11/19/16 - 6am - I Gopher You/Little Boy Boo/Lumber Jack-Rabbit/Muzzle Tough/No Barking/No Parking Hare/Quack Shot/Sandy Claws/Satan's Waitin'/Sheep Ahoy
11/19/16 - 1pm - Stop, Look and Hasten/Ant Pasted/Bully for Bugs/Cat's A-Weigh/Don't Give Up the Sheep/Duck Amuck/Duck Dodgers in the 24 1/2 Century
WABBIT
11/14/16 - 5:50pm - For the Love of Acorns/Game Is a Foot
11/15/16 - 5:40pm - Wabbit's Wild/All Belts Are Off/Wabbit's Best Friend/Annoying Ex-Boydfriend
11/16/16 - 5:40pm - Painter Paint Hare/Spy Who Bugged Me/Hareplane Mode/Bugs of Steel
NOTES
TBD
Ad blocker interference detected!
Wikia is a free-to-use site that makes money from advertising. We have a modified experience for viewers using ad blockers

Wikia is not accessible if you've made further modifications. Remove the custom ad blocker rule(s) and the page will load as expected.