LOONEY TUNES
NOTE: Looney Tunes is pillarboxed (two black bars on top and bottom) on CN.
NO LOONEY TUNES AIRINGS ON CARTOON NETWORK THIS WEEK.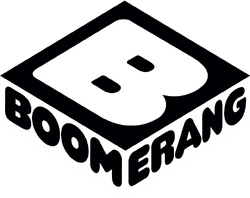 LOONEY TUNES
10/30/16 - 6am - Zipping Along/14 Carrot Rabbit/Ain't She Tweet/Beep, Beep/Bird in a Guilty Cage/Cracked Quack/Feed the Kitty/Fool Coverage/Foxy by Proxy/Going! Going! Gosh!
11/1/16 - 6am - Hare Lift/Hasty Hare/Hoppy Go Lucky/Little Red Rodent Hood/Oily Hare/Rabbit Seasoning/Rabbit's Kin/Sock A Doodle Do/Thumb Fun/Tree For Two
11/2/16 - 6am - Who's Kitten Who/Ballot Box Bunny/Big Top Bunny/Bone for a Bone, A/Bunny Hugged/Canned Feud/Drip Along Daffy/Fair Haired Hare/French Rarebit
11/3/16 - 6am - Hare We Go/His Hare Raising Tale/Leghorn Swoggled/Lovelorn Leghorn/Putty Tat Twouble/Rabbit Every Monday/Rabbit Fire/Room and Bird/Tweet Tweet Tweety/Tweety's S.O.S.
11/4/16 - 6am - Wearing of the Grin/8 Ball Bunny/All A-Bir-r-r-d/Boobs In The Woods/Bunker Hill Bunny/Canary Row/Ducksters/Egg Scramble, An/Fractured Leghorn, A/Hillbilly Hare
11/5/16 - 6am - Home Tweet Home/Hurdy Gurdy Hare/Leghorn Blows At Midnight/Mutiny on The Bunny/Pop 'Em Pop/Rabbit of Seville/Scarlet Pumpernickle/Stooge For a Mouse/Bad Ol' Puddy Tat/Bye, Bye Bluebeard
THE LOONEY TUNES SHOW
10/30/16 - 2:30pm - Newspaper Thief
10/30/16 - 3pm - To Bowl or Not to Bowl
10/30/16 - 3:30pm - Bugs & Daffy Get a Job
11/1/16 - 2pm - That's My Baby
11/1/16 - 2:30pm - Sunday Night Slice
11/2/16 - 2pm - Off Duty Cop
11/2/16 - 2:30pm - Working Duck
11/3/16 - 2pm - Beauty School
11/3/16 - 2:30pm - Float
11/4/16 - 2pm - Point, Laser Point
11/4/16 - 2:30pm - Muh-Muh-Muh-Murder
11/5/16 - 2pm - Bobcats on Three!
11/5/16 - 2:30pm - Itsy Bitsy Gopher
WABBIT
11/1/16 - 5:40pm - Bugs vs. Snail/To Catch a Fairy/Bugs in the Garden/Scarecrow
11/2/16 - 5:40pm - Buddha Bugs/Now and Zen/Inside Bugs, The/Sun Valley Freeze
11/3/16 5:50pm - Bigfoot in Bed, The/World Wide Wabbit
11/4/16 - 5:50pm - Not Lyin' Lion/Ice Ice Bunny
NOTES
TBD
Ad blocker interference detected!
Wikia is a free-to-use site that makes money from advertising. We have a modified experience for viewers using ad blockers

Wikia is not accessible if you've made further modifications. Remove the custom ad blocker rule(s) and the page will load as expected.