LOONEY TUNES
NOTE: Looney Tunes is pillarboxed (two black bars on top and bottom) on CN.
10/14/14 - 9:30am - Beep, Beep/Upswept Hare/Sock A Doodle Do/Freudy Cat/Spaced Out Bunny/Ant Pasted/Duck Dodger and the Return of the 24 1/2th Century
10/15/14 - 9:30am - 8 Ball Bunny/Raw! Raw! Rooster!/Snow Business/Hook, Line and Stinker/Bedevilled Rabbit/The Scarlet Pumpernickel/Woolen Under Where
10/16/14 - 9:30am - You Were Never Duckier/Hareless Wolf/Pop 'Im Pop/Ready..Set..Zoom!/Broom-stick Bunny/Feather Dusted/Knighty Knight Bugs
10/17/14 - 9:30am - Bunker Hill Bunny/Boulder Wham!/Muzzle Tough/I Gopher You/A Star Is Bored/The High and the Flighty/Bell Hoppy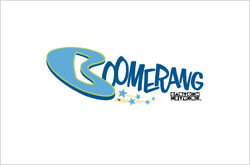 LOONEY TUNES
10/12/14 - 2am - Boston Quackie/A Pizza Tweety-Pie/Claws in the Lease/From Hare To Eternity/Tired and Feathered/Plop Goes the Weasel/His Hare Raising Tale
10/13/14 - 12pm - Gee Whiz-z-z/Rabbitson Crusoe/Mad as a Mars Hare/Lumber Jack-Rabbit/Bad Ol' Puddy Tat/Often An Orphan/Leghorn Swoggled
10/13/14 - 2am - Lickety Splat/Too Hop To Handle/Room and Bird/Robin Hood Daffy/Little Boy Boo/Rabbit Every Monday/Devil's Feud Cake
10/14/14 - 12pm - Bill of Hare/Yankee Dood It/Walky Talky Hawky/Buccaneer Bunny/What Makes Daffy Duck/Hot-Rod and Reel!/Tweet Tweet Tweety
10/14/14 - 2am - Blooper Bunny/Daffy Duck Hunt/Shot and Bothered/Tugboat Granny/Birds Of A Father/Wild Over You/Bugs and Thugs
10/15/14 - 12pm - Pests for Guests/Just Plane Beep/Dr. Jerkyl's Hide/Napoleon Bunny-Part/The Million Hare/A Street Cat Named Sylvester/Superior Duck
10/15/14 - 2am - Stop, Look and Hasten/Weasel While You Work/Captain Hareblower/Invasion of the Bunny Snatchers/Daffy's Inn Trouble/Greedy For Tweety
10/16/14 - 12pm - Hare Breadth Hurry/A Bird In A Bonnet, A/Half Fare Hare/Banty Raids/Cracked Quack/Porky Chops/Scrambled Aches
10/16/14 - 2am - 14 Carrot Rabbit/The Big Snooze/Design for Leaving/Ain't She Tweet/The Leghorn Blows At Midnight/Sugar and Spies/Steal Wool
10/17/14 - 12pm - Hare Lift/Road Runner A Go-Go/People Are Bunny/Drip Along Daffy/Fowl Weather/Ready Woolen and Able/Yankee Doodle Daffy
10/17/14 - 2am - Fastest And The Mostest/Dough For The Do Do/Don't Give Up the Sheep/No Parking Hare/French Rarebit/Feather Dusted/Scent-imental Over You
10/18/14 - 2am - Devil May Hare/You Were Never Duckier/Room and Bird/Thumb Fun/An Egg Scramble/Ducking the Devil/Hook, Line and Stinker
THE LOONEY TUNES SHOW
10/12/14 - 11am & 5am - Reunion
10/12/14 - 11:30am & 5:30am - Devil Dog
10/13/14 - 5am - The Foghorn Leghorn Story
10/13/14 - 5:30am - Casa de Calma
10/14/14 - 5am - Eligible Bachelors
10/14/14 - 5:30am - Peel of Fortune
10/15/14 - 5am - Double Date
10/15/14 - 5:30am - Newspaper Thief
10/16/14 - 5am - To Bowl or Not To Bowl
10/16/14 - 5:30am - Bugs & Daffy Get A Job
10/17/14 - 5am - That's My Baby
10/17/14 - 5:30am - Sunday Night Slice
10/18/14 - 11am & 5am - The DMV
10/18/14 - 11:30am & 5:30am - Off Duty Cop
NOTES
Looney Tunes on CN is pre-empted on October 13th due to special Columbus Day programming.
Ad blocker interference detected!
Wikia is a free-to-use site that makes money from advertising. We have a modified experience for viewers using ad blockers

Wikia is not accessible if you've made further modifications. Remove the custom ad blocker rule(s) and the page will load as expected.