LOONEY TUNES
NOTE: Looney Tunes is pillarboxed (two black bars on top and bottom) on CN.
NO LOONEY TUNES AIRINGS ON CARTOON NETWORK THIS WEEK.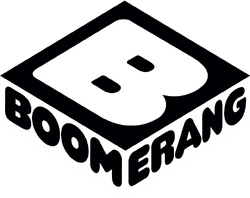 LOONEY TUNES
1/8/17 - 6am - Hare-Way To The Stars/Hip Hip Hurry/Hook, Line and Stinker/Knighty Knight Bugs/Now Hare This/Pizza Tweety-Pie, A/Pre-Hysterical Hare/Robin Hood Daffy/Weasel While You Work/Whoa, Be-Gone!
1/8/17 - 1pm - Bedevilled Rabbit/Birds Anonymous/Boston Quackie/Ducking the Devil/Fox Terror/Go Fly a Kit/Greedy For Tweety
1/9/17 - 6am - Scrambled Aches/Show Biz Bugs/Steal Wool/Touche and Go/Tweet Zoo/What's Opera Doc?/Zoom and Bored/Barbary Coast Bunny/Broom-stick Bunny/Gee Whiz-z-z
1/9/17 - 1pm - Half Fare Hare/Heaven Scent/High and the Flighty/Napoleon Bunny-Part/Raw! Raw! Rooster!/Slap Hoppy Mouse
1/10/17 - 6am - Star Is Bored, A/Stupor Duck/There They Go-Go-Go!/To Hare Is Human/Too Hop To Handle/Tree Cornered Tweety/Tugboat Granny/Tweet and Sour/Unexpected Pest/Weasel Stop
1/10/17 - 1pm - Yankee Dood It/All Fowled Up/Dime to Retire/Double Or Mutton/Feather Dusted/Guided Muscle/Hare Brush
1/11/17 - 6am - Heir Conditioned/Hyde and Hare/Kiddie's Kitty, A/Lighthouse Mouse/Lumber Jerks/Pests for Guests/Rabbit Rampage/Ready..Set..Zoom!/Red Riding Hoodwinked/Roman Legion Hare
1/11/17 - 1pm - This is a Life/Tweety's Circus/Baby Buggy Bunny/Bell Hoppy/Bewitched Bunny/Captain Hareblower
1/12/17 - 6am - Design for Leaving/Devil May Hare/Dog Pounded/Dr. Jerkyl's Hide/Feline Frame-up/I Gopher You/Little Boy Boo/Lumber Jack-Rabbit/Muzzle Tough/No Barking
1/12/17 - 1pm - No Parking Hare/Quack Shot/Satan's Waitin'/Sheep Ahoy/Stop, Look and Hasten/Ant Pasted
1/13/17 - 6am - Bully for Bugs/Cat's A-Weigh/Don't Give Up the Sheep/Duck Amuck/Duck Dodgers in the 24 1/2 Century/Duck! Rabbit, Duck!/Forward March Hare/Fowl Weather/Hare Trimmed/Kiss Me Cat
1/13/17 - 1pm - Mouse Divided, A/Muscle Tussle/Plop Goes the Weasel/Robot Rabbit/Snow Business/Street Cat Named Sylvester, A/Upswept Hare
1/14/17 - 6am - Wild Over You/Zipping Along/14 Carrot Rabbit/Ain't She Tweet/Beep, Beep/Bird in a Guilty Cage/Cracked Quack/Feed the Kitty/Fool Coverage/Foxy by Proxy
1/14/17 - 1pm - Going! Going! Gosh!/Hare Lift/Hasty Hare/Hoppy Go Lucky/Little Red Rodent Hood/Oily Hare/Rabbit Seasoning
NOTES
TBD
Ad blocker interference detected!
Wikia is a free-to-use site that makes money from advertising. We have a modified experience for viewers using ad blockers

Wikia is not accessible if you've made further modifications. Remove the custom ad blocker rule(s) and the page will load as expected.