LOONEY TUNES
NOTE: Looney Tunes is pillarboxed (two black bars on top and bottom) on CN.
1/5/14 - 6am - From Hare To Eternity/Robin Hood Daffy/The Pest That Came To Dinner
1/6/14 - 11am - Buccanneer Bunny/Satan's Waitin'/War and Pieces/Lumber Jack Rabbit/Thumb Fun/Strangled Eggs/High Diving Hare
1/7/14 - 11am - Spaced Out Bunny/Going! Going! Gosh!/Bell Hoppy/This Is A Life?/Greedy For Tweety/Lumber Jerks/Hare-Way To The Stars
1/8/14 - 11am - Invasion of the Bunny Snatchers/Just Plane Beep/A Bird In A Bonnet/Dr. Devil and Mr. Hare/The Slick Chick/The Wearing of the Grin
1/9/14 - 11am - Hillbilly Hare/Birds Anonymous/Soup or Sonic/Dumb Patrol (1964)/Good Noose/Leghorn Swoggled/Box Office Bunny
1/10/14 - 11am - Frome Hare To Eternity/Muzzle Tough/Whoa, Be Gone!/Boobs In The Woods/Hare-Less Wolf/Too Hop To Handle/Two Gophers From Texas
1/11/14 - 6am - Tugboat Granny/Devil's Feud Cake/To Beep Or Not To Beep
THE LOONEY TUNES SHOW
1/5/13 - 6:30am - The Shell Game
1/11/14 - 6:30am - Year of the Duck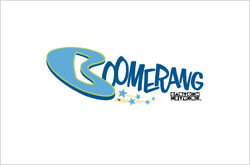 1/5/14 - 7am - High Diving Hare/Broom-stick Bunny/Ant Pasted/Bunker Hill Bunny/D'Fighin' Ones/Feather Bluster/Tweet Zoo
1/6/14 - 7pm - Superior Duck/Mad as a Mars Hare/Hot-Rod and Reel!/Fowl Weather/Bugs Bunny Rides Again/A Ham in a Role/The Pest That Came To Dinner
1/7/14 - 7pm - Frigid Hare/Double Or Mutton/Rabbit Seasoning/Leghorn Swoggled/Rabbit Rampage/Snow Business/Beep Beep
1/8/14 - 7pm - Bedevilled Rabbit/Going! Going! Gosh!/Odor of the Day/Knighty Knight Bugs/Fast Buck Duck/Compressed Hare/Plop Goes the Weasel
1/9/14 - 7pm - Muzzle Tough/Duck! Rabbit, Duck!/The Unexpected Pest/Feline Frame-Up/The Ducksters/Tweet Zoo/Fair Haired Hare
1/10/14 - 7pm - Hurdy Gurdy Hare/Tweety's S.O.S./Sugar and Spies/Sock A Doodle Do/Hop, Look And Listen/The Windblown Hare/Rabbit Every Monday
1/11/14 - 7am - Blooper Bunny/Boobs In The Woods/Knights Must Fall/Cracked Quack/The Hasty Hare/8 Ball Bunny/Duck Soup To Nuts
NOTES
Ad blocker interference detected!
Wikia is a free-to-use site that makes money from advertising. We have a modified experience for viewers using ad blockers

Wikia is not accessible if you've made further modifications. Remove the custom ad blocker rule(s) and the page will load as expected.