LOONEY TUNES
NOTE: Looney Tunes is pillarboxed (two black bars on top and bottom) on CN.
1/19/14 - 6am - The Big Snooze/A Bird in a Guilty Cage/Often An Orphan
1/21/14 - 11am - Hare Brush/Tweety's Circus/Suppressed Duck/Rabbit Rampage/Tweety Zoo/Hot Cross Bunny/Big Top Bunny
1/22/14 - 11am - Corn on the Cop/Bonanza Bunny/Hare Splitter/Odor of the Day/Zipping Along/Touche and Go/Bye, Bye Bluebeard
1/23/14 - 11am - Gee Whiz-z-z/Who Scent You?/Trap Happy Porky/Muscle Tussle/Bully for Bugs/Duck Amuck/Feed the Kitty
1/24/14 - 11am - Hurdy Gurdy Hare/Design For Leaving/Blooper Bunny/Rushing Roulette/Napoleon Bunny-Part/Boston Quackie/Boulder Wham!
1/25/14 - 6am - An Egg Scramble/Portrait of the Artist as a Young Bunny/Scent-imental Over You
THE LOONEY TUNES SHOW
1/19/13 - 6:30am - Mr. Weiner
1/25/14 - 6:30am - Best Friends Redux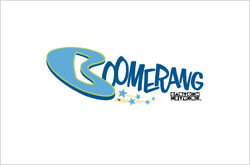 1/19/14 - 7am - Hook, Line and Stinker/Rabbit's Feat/Lovelorn Leghorn/Ant Pasted/Napoleon Bunny-Part/A Street Cat Named Sylvester/A Witch's Tangled Hare
1/20/14 - 7pm - Bewitched Bunny/You Were Never Duckier/Tired and Feathered/Carrotblanca/Compressed Hare/Going! Going! Gosh!/Claws in the Lease
1/21/14 - 7pm - Long-Haired Hare/Sock A Doodle Do/Birds Anonymous/Bill of Hare/Just Plane Beep/Two Gophers From Texas/Dime to Retire
1/22/14 - 7pm - Who's Kitten Who/Lighter Than Hare/Highway Runnery/Yankee Doodle Daffy/Hare-Way To The Stars/Boobs In The Woods/Plop Goes The Weasel
1/23/14 - 7pm - The Abominable Snow Rabbit/Chaser On The Rocks/Odor of the Day/Fast and Furry-ous/Rabbit of Seville/Little Red Rodent Hood/Fowl Weather
1/24/14 - 7pm - Back Alley Oproar/Oily Hare/Muscle Tussle/Birds Of A Father/Forward March Hare/Lumber Jerks/Beep Prepared
1/25/14 - 7am - Devil's Feud Cake/Fowl Weather/14 Carrot Rabbit/Zipping Along/Out and Out Rout/Bugs and Thugs/Bill of Hare
NOTES
Looney Tunes on CN is pre-empted on 1/20/14 due to special programming.
For Monday, Tuesday, Wednesday, and Thursday, at least one short in the group is a Roadrunner cartoon from the DePatie-Freleng era.
Ad blocker interference detected!
Wikia is a free-to-use site that makes money from advertising. We have a modified experience for viewers using ad blockers

Wikia is not accessible if you've made further modifications. Remove the custom ad blocker rule(s) and the page will load as expected.