| | |
| --- | --- |
| This article is a stub. You can help Looney Tunes Wiki by expanding it. | |

This article is about the Game Boy game. For the cartoon series, see Looney Tunes.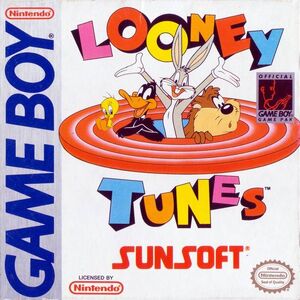 Looney Tunes
is a
1992
video game for the Nintendo Game Boy. It was also remade for the Game Boy Color in 1999.
Gameplay
The game is a side-scrolling platformer. Each level features a different Looney Tunes character in a different scenario (level 1 features Daffy Duck searching for treasure, for example).
Levels
Level 1: Daffy Duck
Daffy's stage is a side-scrolling platformer. His form of attack is tossing a disc that, after being shot, will return to him.
Bosses

Yosemite Sam (diving suit)
Giant Fish
Enemies:
Sylvester J. Pussycat
Sylvester Jr.
Porky's stage is a side-scrolling shooter.
Level 4: Taz
Bosses

Singing Frankenstein
Frog
Dracula
Bosses

Yosemite Sam
Dinosaur Skeleton
Singing Frankenstein
Frog
Marvin the Martian
Little Circle with a Rock
Elmer Fudd (FINAL BOSS)
Gameplay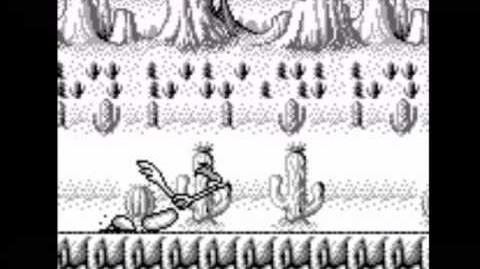 Ad blocker interference detected!
Wikia is a free-to-use site that makes money from advertising. We have a modified experience for viewers using ad blockers

Wikia is not accessible if you've made further modifications. Remove the custom ad blocker rule(s) and the page will load as expected.