Plot
Porky Pig confused the Loch Ness Monster with the band by the same name at Michigan, Detroit. Daffy decided to go to Scotland to find Nessie.
Characters
Video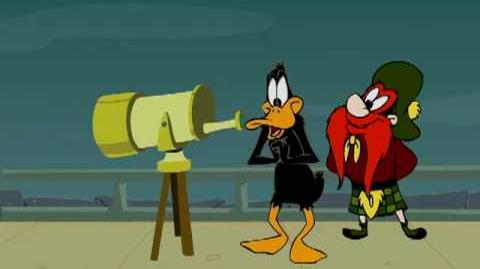 Trivia
The lead singer of the band was actually from a Lobo Webtoon. The character is called Major Snake. The other members of the band are from the same web series.
While this webtoon is the third of the webseries, it was released after The Taming of the Screwball in 2002.
Ad blocker interference detected!
Wikia is a free-to-use site that makes money from advertising. We have a modified experience for viewers using ad blockers

Wikia is not accessible if you've made further modifications. Remove the custom ad blocker rule(s) and the page will load as expected.