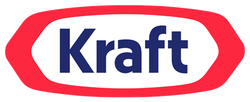 Kraft Foods Group Inc. (NASDAQ: KRFT) is an American grocery manufacturing and processing conglomerate headquartered in the Chicago suburb of Northfield, Illinois.
The company was formed in 2012 by a demerger from Kraft Foods Inc., which in turn was renamed Mondelēz International. The new Kraft Foods Group is a North American grocery business, while Mondelēz is a multinational snack and confectionary company. Kraft Foods Group is an independent public company; it is listed on the NASDAQ.
Food Products
While the company sells thousands of products, they have used Looney Tunes characters as spokesmen for these:
Ad blocker interference detected!
Wikia is a free-to-use site that makes money from advertising. We have a modified experience for viewers using ad blockers

Wikia is not accessible if you've made further modifications. Remove the custom ad blocker rule(s) and the page will load as expected.