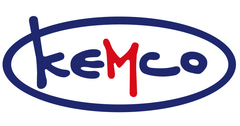 Kemco Corporation (株式会社ケムコ Kabushikigaisha Kemuko), sometimes referred to as Kotobuki Systems Co., Ltd., is a Japanese video game developer and publisher established in 1984 as a subsidiary of Kotobuki Engineering & Manufacturing Co., Ltd., located in Seika, Japan.
Kemco was one of the original Nintendo licensees and began to manufacture games for the Nintendo Entertainment System in 1985. In 2001 Kemco U.S.A, Inc. was founded as a wholly owned subsidiary of Kemco of Japan, especially targeting the North American and PAL Region markets.
Games produced
Ad blocker interference detected!
Wikia is a free-to-use site that makes money from advertising. We have a modified experience for viewers using ad blockers

Wikia is not accessible if you've made further modifications. Remove the custom ad blocker rule(s) and the page will load as expected.