Instant Replay is an episode of Taz-Mania directed by Jon McClenahan.  It first aired 23 Nov 1991.
Plot
Bull and Axl Gator are recording their Tasmanian Devil hunts so they can review them later to learn why they fail. They strap cameras to trees, to Axl, and even to Taz, but remain none the wiser. In the end, Taz gives them a schooling.
Note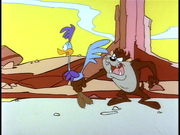 Road Runner makes a cameo appearance when Taz grabs it by the legs and prepares to eat it, then the two gators bring a truce flag so Taz lets Road Runner go and eats the flag instead.
Video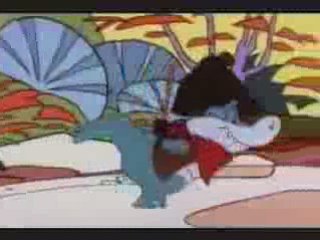 Ad blocker interference detected!
Wikia is a free-to-use site that makes money from advertising. We have a modified experience for viewers using ad blockers

Wikia is not accessible if you've made further modifications. Remove the custom ad blocker rule(s) and the page will load as expected.