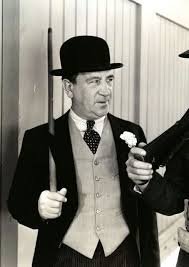 Hugh Herbert (August 10, 1884 - March 12, 1952) was an American actor, writer and comedian.
He was famous for fluttering his fingers together while saying his catchphrase "Hoo-hoo!" This was much imitated and even Daffy Duck's "Woo-woo" catchphrase was patterned after it. He was frequently caricatured in Looney Tunes and Merrie Melodies.
Ad blocker interference detected!
Wikia is a free-to-use site that makes money from advertising. We have a modified experience for viewers using ad blockers

Wikia is not accessible if you've made further modifications. Remove the custom ad blocker rule(s) and the page will load as expected.